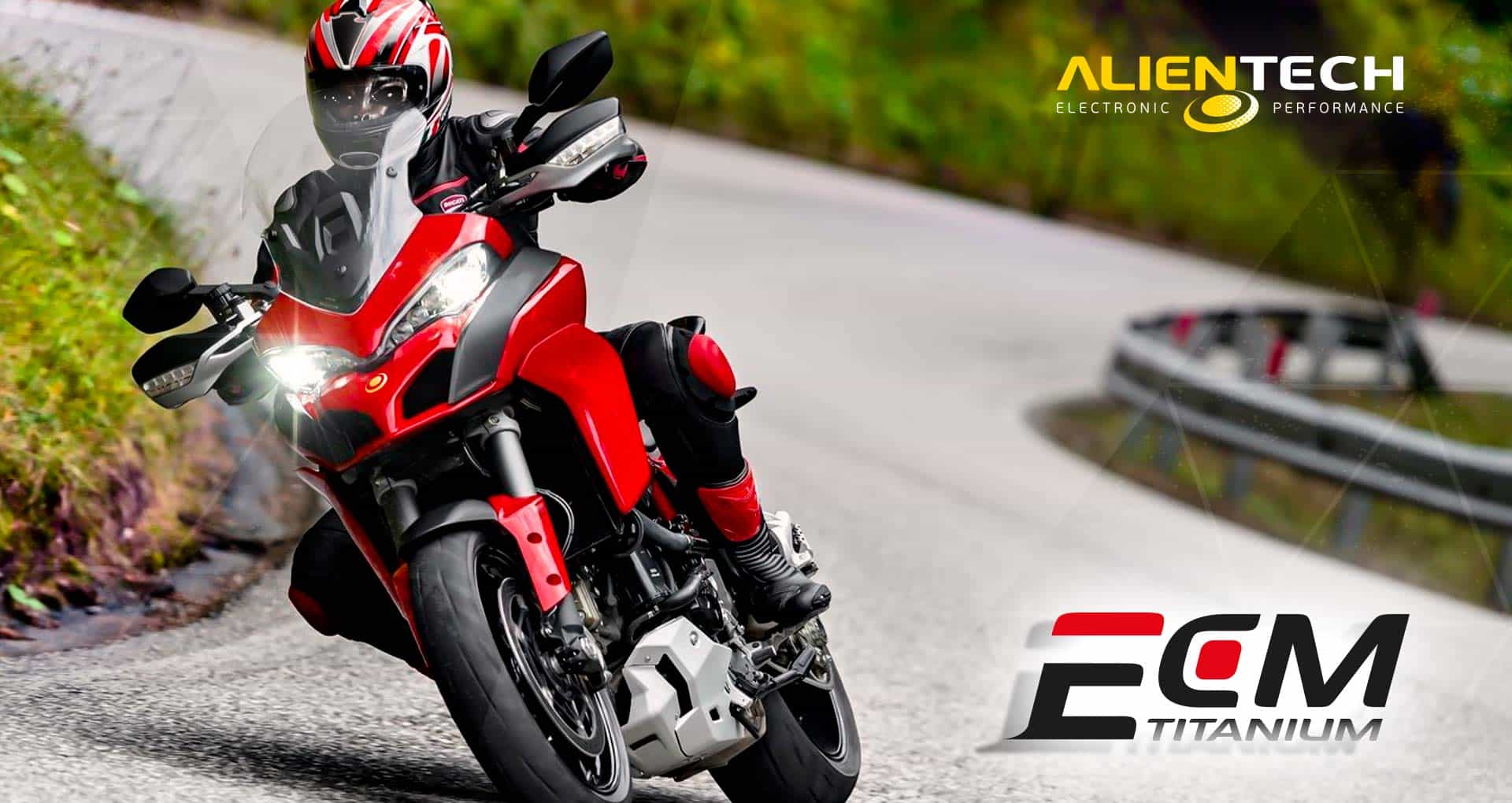 16 Nov 2016

2015 Ducati Multistrada 1200 160PS

Today we talk about a motorbike and in particular, about Ducati Multistrada 1200 MY2015. We could well on technical and management details available for this model. But in reality we want to show you a motorbike representing a "milestone" thanks to its engine and control unit. A Euro-4 version, which embodies all complexities and potentialities of an innovative motorcycle.

Ducati Multistrada 1200 MY2015 specifications:
1200 (1198.4cc, 73.13 cu in) L-twin engine, 8v (4 valves per cylinder)
Indirect electronic injection
Manual 6-speed gearbox
160CV @ 9500 RPM (160PS, 117.7 kW, 158Bhp)
136Nm @ 7500 RPM (100.23 lb/ft, 13.9 kgm)
Dual Spark (two spark plugs per cylinder, one in the top centre and one on the outside of the cylinder)
Liquid cooling system
Elliptical throttle bodies provided with Ride-by-Wire system (4 Riding Modes)
Euro 4
Multistrada versions available are: 1200, 1200 S, 1200 S D|Air, 1200 Pikes Peak and 1200 Enduro, the latest from Borgo Panigale. They are all equipped with the testastretta DVT engine.
The 1200 Testastretta DVT engine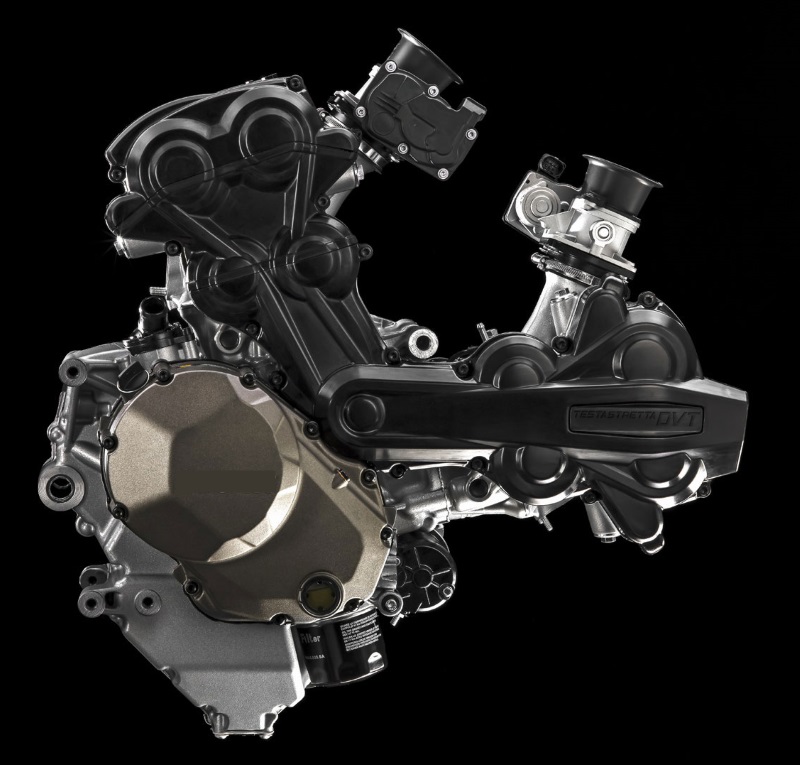 Includes two innovations: the DVT and the Dual Spark system. The injection system is traditional and also provides that fuel injection is first from every cylinder. It will not be as precise as a GDI system, but the presence of two spark plugs per cylinder (Dual Spark) enables to obtain two "spark sources" which can make the Air/Gasoline mixture combustion quicker and complete. The DVT system allows controlling variable intake. This is the first time that Ducati uses a variable dual timing system, at least on engines available on the market. In reality, it is the very first time that variable electronic timing is used on a road bike. And who better than Bosch can control such a complex system?
This is the reason why the control unit featured by the new Ducati Multistrada 1200 is a Bosch ME17.9.21.
Bosch ME17.9.21 control unit:
It is very small, but in spite of this, protections are very high. In addition to the micro Infineon TriCore – which for the moment does not allow serial programming, the original file contains Torque Monitoring maps that we have included in our drivers. You will find them under the name "Calculated Engine Torque".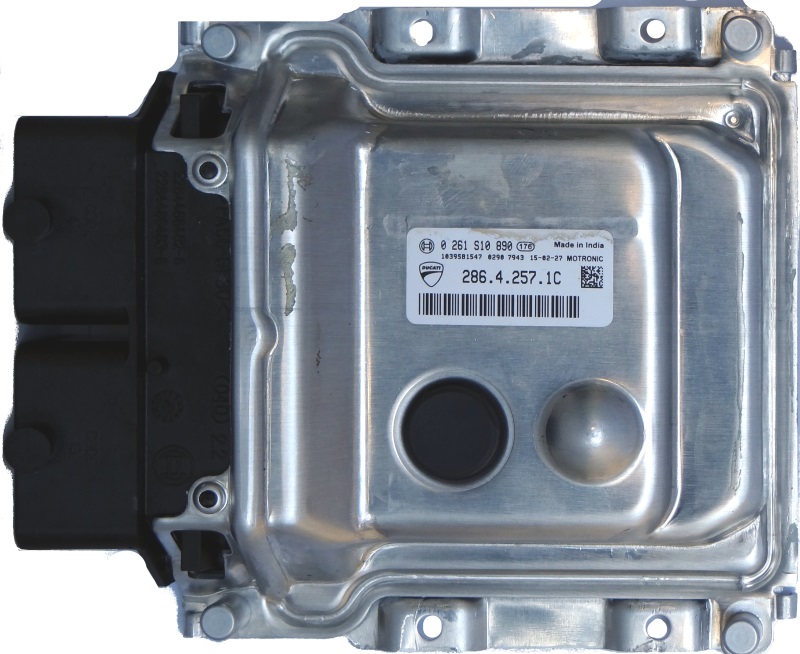 ECU Bosch ME17.9.21 characteristics:
Motronic
Electronic Throttle Valve Management
17 -> Micro TriCore TC1724 IROM (Flash inside the micro, EEPROM inside the micro)
Tell the truth: you have many questions, isn't it? We can propose some, even if we know you are more interested in the answers!
"How can you read the control unit?"
Alientech only enables to use K-TAG.
With K-TAG:
In the BIKE vehicle list: select brand "DUCATI" and model "MULTISTRADA".
Protocols button: select BOOTLOADER TRICORE and control unit "Bosch ME17 DUCATI GPT" or Family 756. The correct Plug-in is "756".

"Where can you find the ECU?"
You need to remove the left side of the chassis (consider the driving position) to immediately identify the ECU. So, disconnect the engine control unit from cabling and observe the instructions shown by the K-Suite, Plug-in "756" software.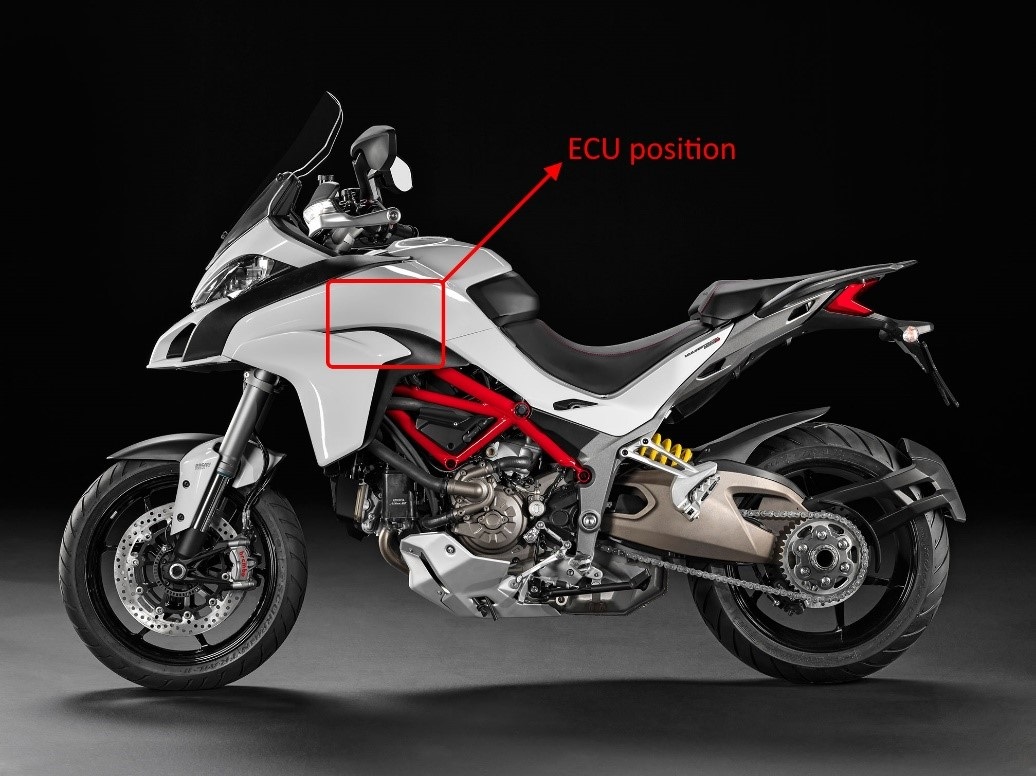 Now, let's discover the new features of Ducati Multistrada 1200, especially the features of the new ECM Titanium drivers. Let's start with the DVT variable timing.
DVT Desmodromic Variable Timing:
It is a dual variable continuous timing system that can manage intake and discharge valve overlapping. It is not a discrete "step" variation consisting of fixed phase values: ECU continuously adjusts the timing of every cylinder. The Ducati Multistrada 1200 testastretta DVT engine comes with 8 valves: 4 per single cylinder. So, two intake valves plus two discharge valves for the front cylinder, and as many valves for the rear cylinder: 8 valves in total.
In practice, the innovative DVT system controls the advance or delay in opening the valves, working on the corresponding cam shafts, so as to overlap and "cross", on the valve opening graph, the period of time during which both valves are opened. Hence the name "timing". But why do they use this system on a motorbike? Because the testastretta DVT engine can at the same time provide power, torque and smoothness.
DVT closed: no crossing/overlapping.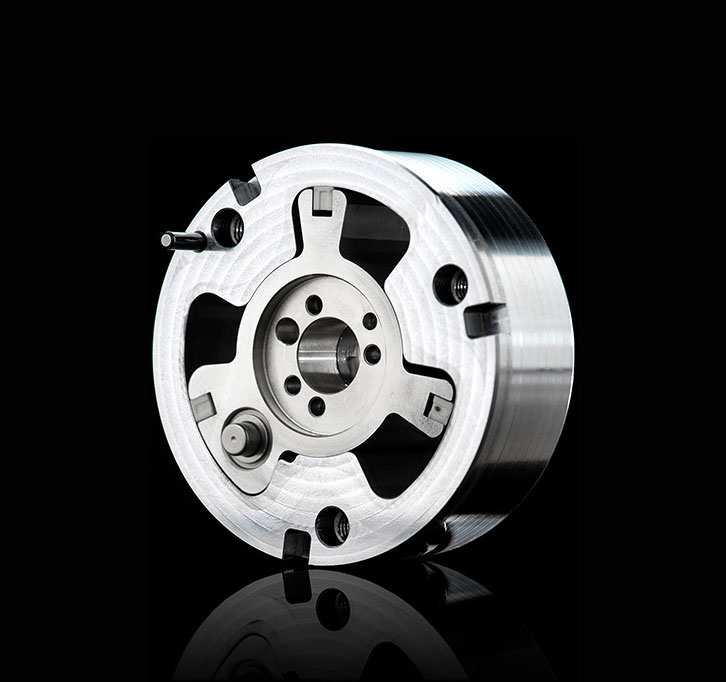 DVT in an intermediate position: partial crossing/overlapping.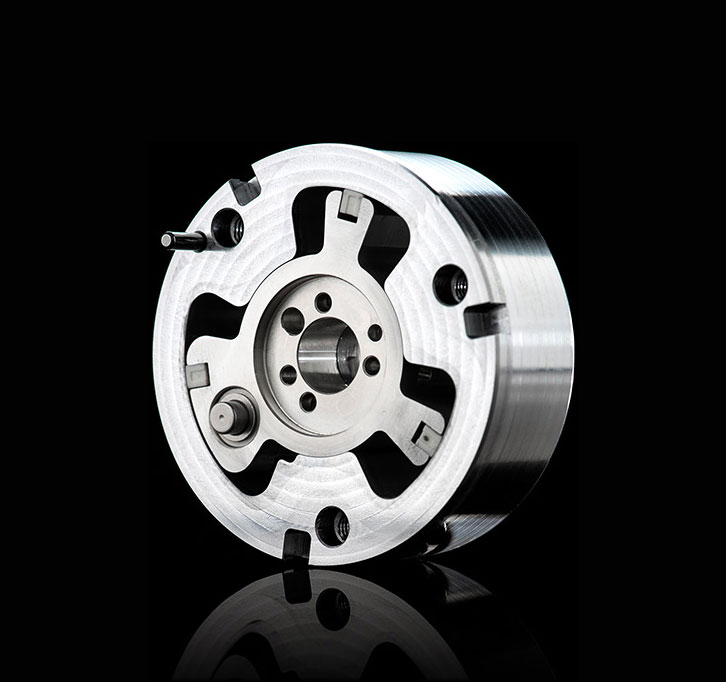 DVT open: maximum crossing/overlapping.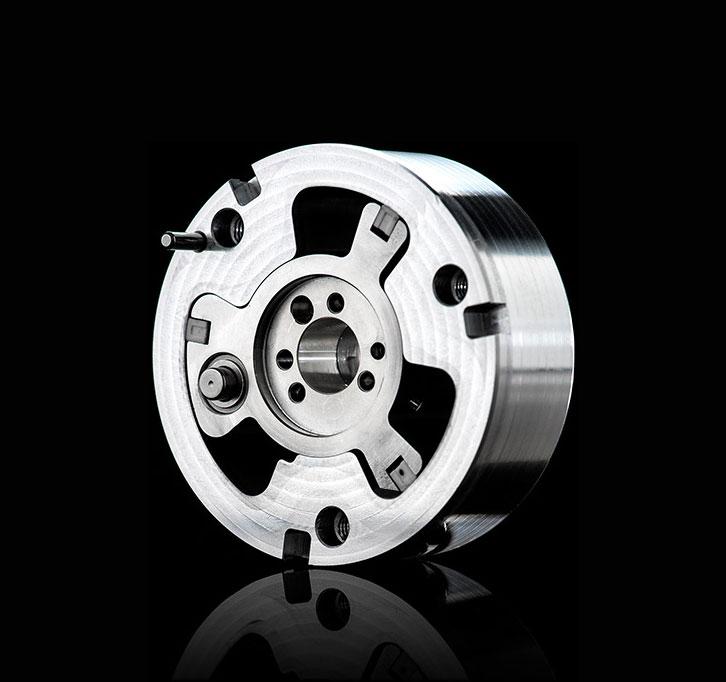 Overlapping is better expressed through the angular position of the engine shaft, namely the phase. The phase is expressed in angular degrees: for this reason, intake and discharge timing maps available on the drivers are expressed in engine shaft degrees [°CRK]. Variable timing and "crossings" between valve opening phases can be expressed with time only if engine rotations are constant!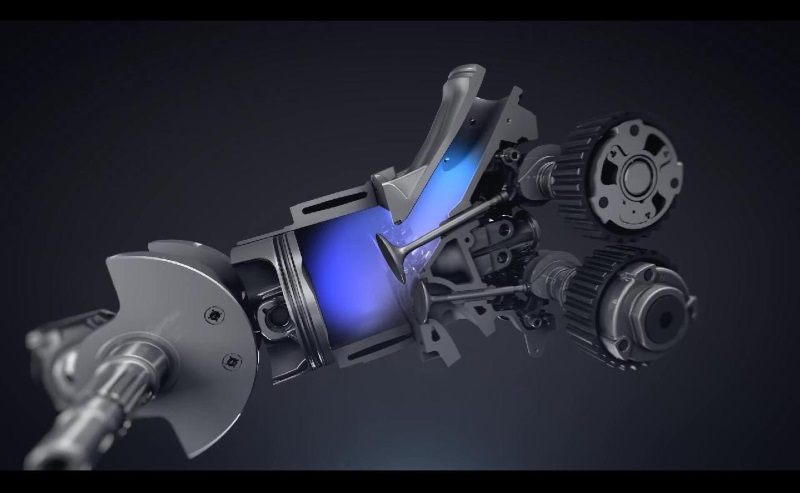 As often happens with drivers of Bosch files belonging to gasoline engines, axes defining "Intake" and "Discharge" maps of variable timing are engine revolutions [RPM] and engine air charge in percentage [Air%].

Riding Modes and Power Modes
For many years now, motorbikes have allowed selecting different riding modes. The new Multistrada 1200 enables to select even four Riding Modes: Urban, Touring, Sport and Enduro.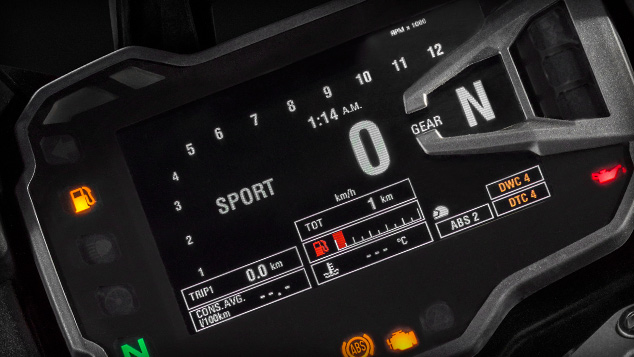 The Urban mode is characterized by a reduced power of only 100CV (73.5kW, 100PS and 99Bhp), softer acceleration (engine torque) and less rigid suspension setting.
In the Touring mode, engine power and torque are at the maximum (160CV, 117.7kW, 160PS and 158Bhp and 136 Nm and 100.23Lb/ft), in any case guaranteeing a more relaxed driving comfort.
Also in the Sport mode, performance is the same as Touring but the suspending management and limited activation of the different stability systems will not make you feel more relaxed.
The last mode, the Enduro, enables to drive the Multistrada bike on every surface other than asphalt and in any weather condition. Power is the minimum 100CV (73.5kW, 100PS and 99Bhp), and the activation of control systems is also minimum.
Power Modes include two levels: 160CV (73.5kW, 100PS and 99Bhp) and 100CV (117.7kW, 160PS and 158Bhp).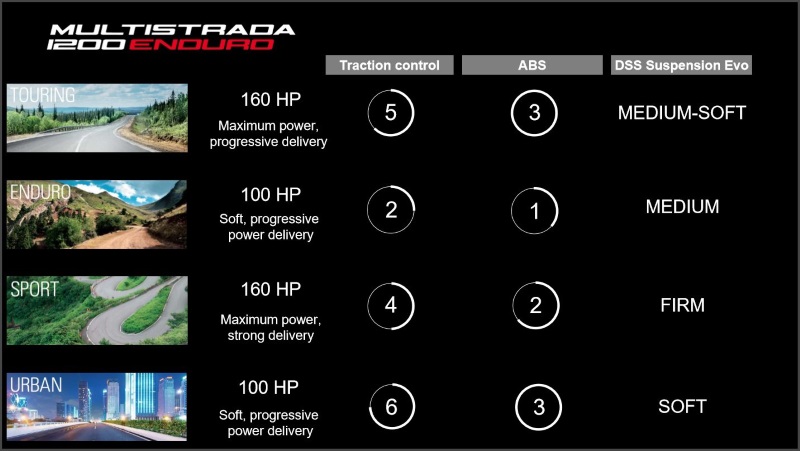 They are only managed on the basis of maps "Basic Map Advance – Mapping 1" and "Basic Mapping Advance – Mapping 2".
| | |
| --- | --- |
| Map Name | Power Mode |
| Basic Map Advance – Mapping 1 | 100 CV |
| Basic Map Advance – Mapping 2 | 160 CV |

Why are we telling you so many details on Ducati Multistrada? It's simple. Because we foundall Riding Modes managing maps.

| | |
| --- | --- |
| Map Name | Riding Mode |
| Necessary Torque – Mapping 1 | Sport |
| Necessary Torque – Mapping   2 | Touring |
| Necessary Torque – Mapping 3 | Enduro |
| Necessary Torque – Mapping   4 | Urban |
Let's consider, for example, map "Necessary Torque – Mapping 2" in Touring Riding Mode.
This map enables to change the "requested" [Nm] values to vary the delivery of engine torques only in the Touring mode. Map axes are engine revolutions [RPM] and acceleration position percentage [Acc%].
"Hey, this motorbike only runs at 136 Nm! What do those high values represent?
Nothing gets past you, right? But nothing gets past me also. There are no maps called "torque limiters" in this driver but those who attended Alientech mapping courses perfectly know that limits can be represented by map "Optimum Engine Torque" and how to correctly change it.
First, check values referring to engine torque expressed in percentage [Trq%] shown on the right side of the map, when the engine air charge percentage [Air%] is at the maximum. I am not sure it is the maximum obtainable! We should first increase those values.

Afterwards, check the 3D map and "soften" the shape to increase the delivered torque.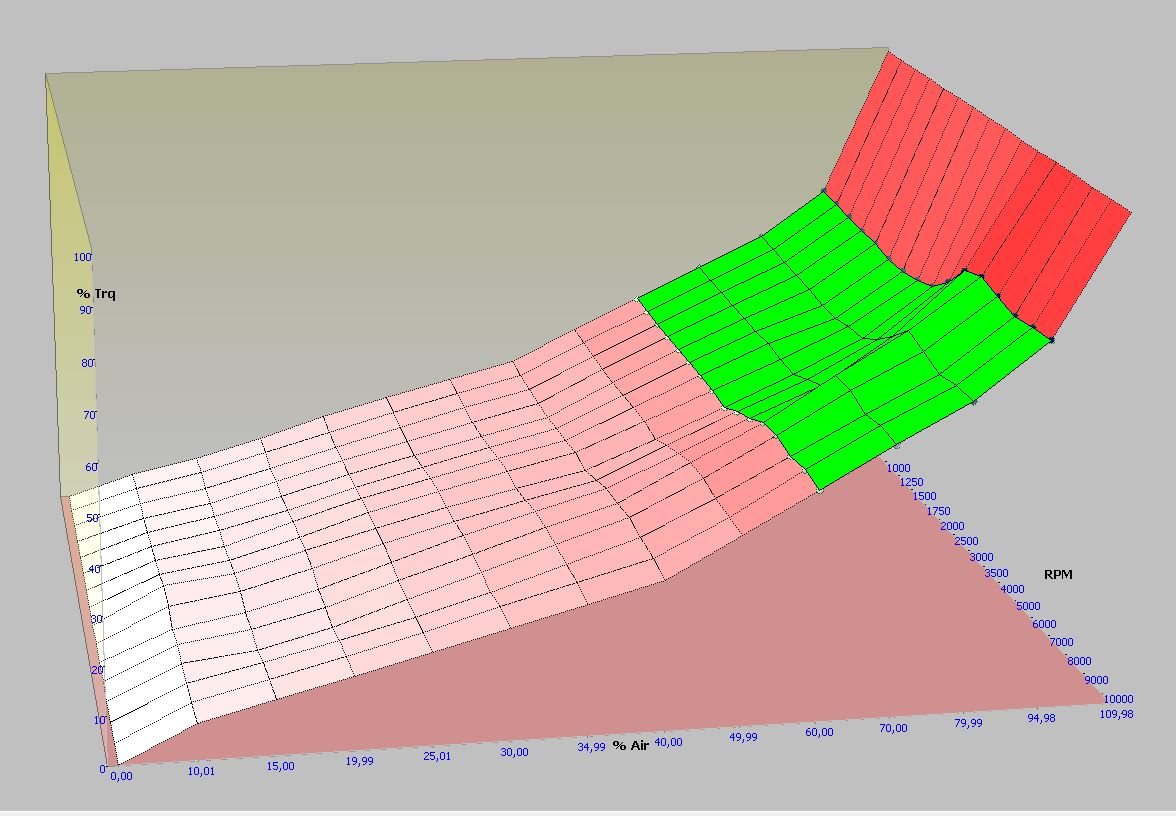 "And what about the Ride-by-Wire management? What did you do?"
It is even simpler. There is a map for the electronic throttle management for each Riding Mode.

Map Name
Riding Mode
Electronic Throttle 1
Sport

Electronic Throttle

2
Touring
Electronic Throttle 3
Enduro
Electronic Throttle 4
Urban
Let's consider, for instance, "Electronic Throttle 4" in the Urban.

Axes are air flow [kg/h] and engine revolutions [RPM]. The throttle valve opening can be changed without having to vary the engine torque delivery management by using map "Necessary Torque – Mapping 4". Remember that almost all maps are connected to each other…
"And what about race competitions? Did you think to us?"
Of course! We know that people involved in motorcycle tuning have special needs. This motorbike is already available in the Euro 4 version; this means catalyser and oxygen sensors. Do you want to deactivate the diagnostics of the downstream oxygen feeler and the catalyser efficiency control, without having to delete the corresponding DTCs (Diagnostic Trouble Codes)? Do it! But remember: only for races and only if it is allowed in your country.
You are not convinced yet? Look at the complete list of maps referring to the new Drivers of ECM Titanium for Ducati Multistrada 1200

We hope we have satisfied your curiosity.
So, enjoy mapping. And get you next time with the News!