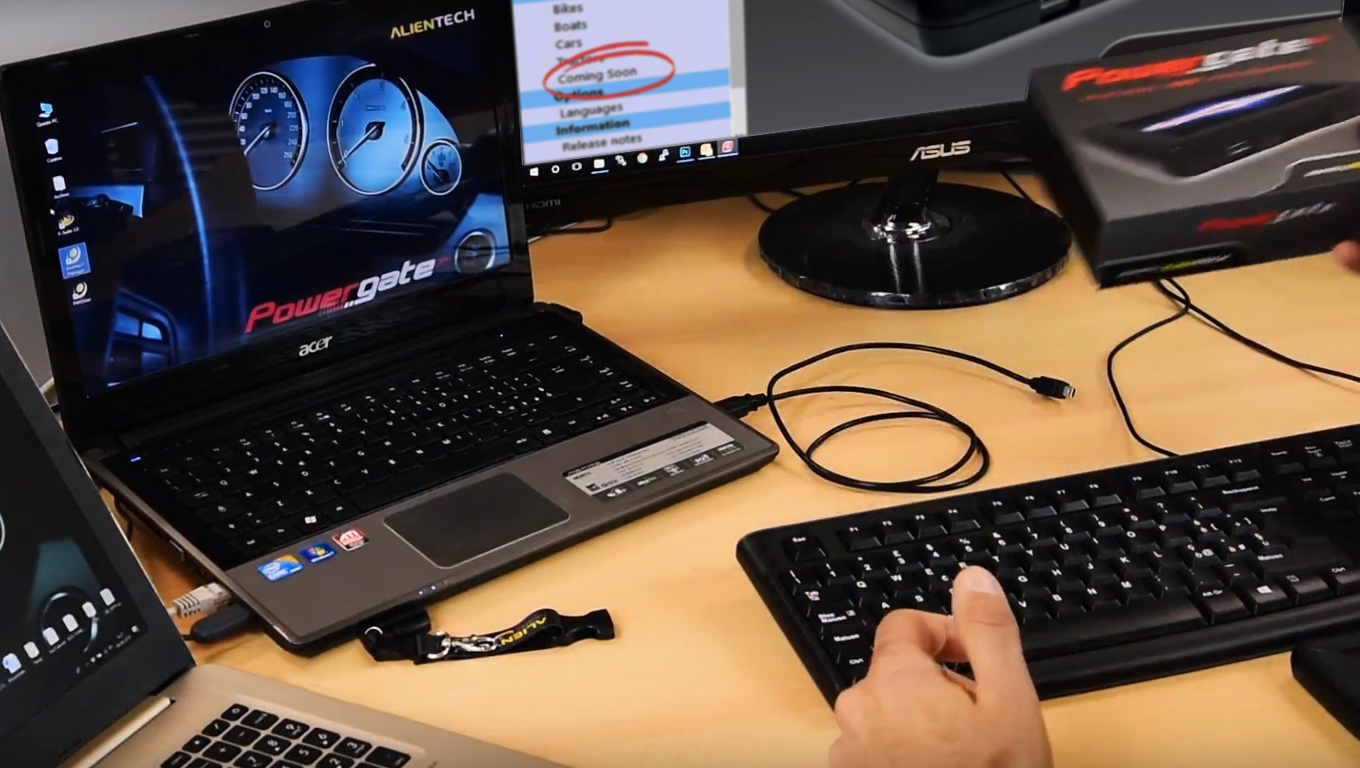 08 May 2020

Bosch, Continental y Delphi: ¡nuevos protocolos en "coming soon" para Porwergate!
¡Trabaja en vehículos BMW, Jeep and Ford en primicia!
¡Trabaja en vehículos en primicia!
BMW, Jeep and Ford
en primicia!
Dentro de Alientech Manager, el software de gestión de Powergate, está contenida la sección "Coming Soon". Aquí vas a encontrar una lista en constante actualización, con todos los nuevos protocolos que serán publicados oficialmente paso a paso.
¡Con Powergate3+ podrás trabajar a distancia en muchísimos vehículos de última generación!
Trabaja en adelanto en las nuevas BMWS equipadas con MD1 y MG1. También hemos añadido en la lista el microcontrolador TC298, instalado en las ECUS:
Además, están disponibles desde hoy los nuevos protocolos de comunicación en Coming soon relativos a las ECUS Continental y Delphi:
Centralitas montadas en vehículos del grupo Ford y Jeep.
Nuevas ECUS disponibles en Coming Soon para Powergate3+
El uso de los nuevos protocolos requiere de algunas operaciones de seguridad adicionales. Par poder trabajar en primicia en nuevos vehículos, tendrás que conectar tu descodificador Powergate, y luego acceder a la sección Coming Soon de Alientech Manager. En cuanto tengas el vehículo en tu taller, simplemente tienes que contactar nuestra asistencia técnica mediante el portal de soporte al cliente y serás guiado por nuestros técnicos en el procedimiento adecuado.
¿Quieres descubrir todos los vehículos soportados por Powergate3+?