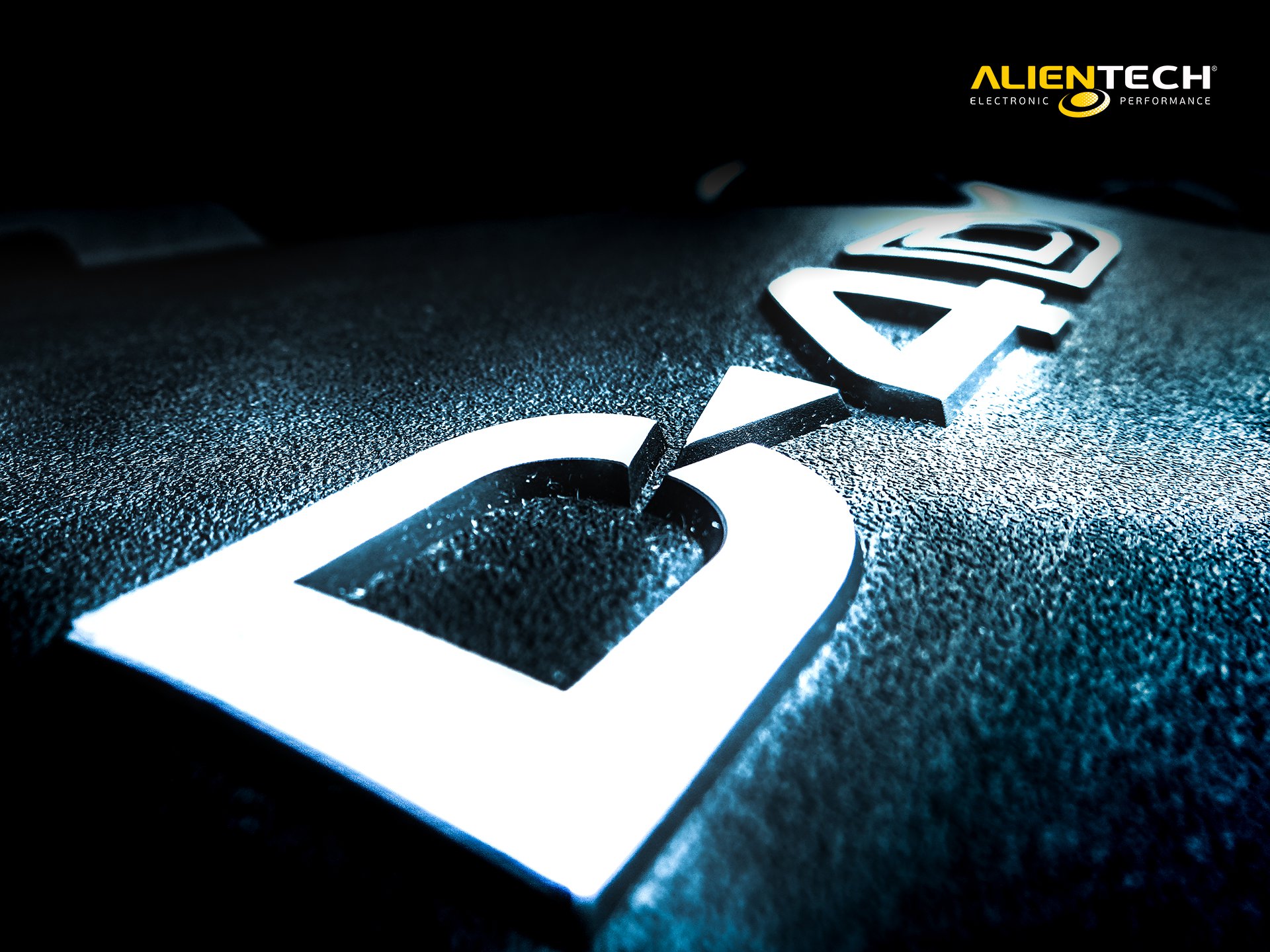 08 Oct 2015

K-Suite 2.16 – Toyota Full Pack!

Forget about those stand-alone ECUs. Alientech created the first and only Toyota Full Pack: read, write and edit. Everything by Alientech. Only by Alientech. From now, on the Toyota ECUs you can read in "virtual reading" and write via OBD with KESSv2; you can write, read and clone on bench with K-TAG; and you can map with ECM Titanium. Today, we make history.

We had to let you wait a little, but yeah, it was worth it. From today, thanks to Alientech you can have the Toyota Full Pack. From today, on Toyota ECUs, you can do what you want.

Our Research & Develop department is the first in Italy to do something that anybody else isn't. With this last release, you can read in "virtual reading" and write via OBD with KESSV2, read, write and clone in boot with K-TAG and edit the maps with ECM Titanium. Do you know what this means? For you, new chances to work being always more professional, detailed and effective. In other words, more opportunities to evolve with your business. From now, you can really do what you want.

Alientech definitely scored the final goal  in the history of tuning! From today, thanks to our detailed studies, theorical and practical tests,  you'll be able to work on ECUs that seemed inviolable. Well: we did it.

This is what makes us unique: when we focus on our goal, we study it and we test until we make it.  And know what? We also do it very well. And all of that to give you the opportunity to work with any of the tools you prefer, not only via OBD, but on bench as well! When we set a goal to reach, we make history.

And this is only the first step, soon all the Toyotas will be updated.

Update your tools – Master and Slave – to include this latest release in your K-Suite and in all your manuals.

Attention!

We do want to specify that in the K-Suite list you will find vehicles personally tested by us. Every day this list will grow thanks to your help too.

If you have some TOYOTA or LEXUS ECUs which are not included in K-suite yet, please open a Ticket, sending us this info:

1. Model of the vehicle

2. Picture of the label of the ECU

3. Picture of the connector of the ECU

4. Picture of the ECU opened, the microcontroller clearly visible

5. Detailed (hi-res) picture of the board with the serial number of the microcontroller visible and readable

Thanks to your information our Search & Develop department will put you in the best condition to work on the requested vehicle.

Below you can see some examples that are helpful for us.
New Protocols | KESSv2
Toyota Denso 76F00XX
KESSv2 – Car – 517
– Read: YES
– Write: YES
– Checksum Correction: YES
– Cable: 144300KCAN
| Model | Model Name | Model Family | Engine | Engine Code | KW | HP | Fuel | MY | ECU | ECU Version |
| --- | --- | --- | --- | --- | --- | --- | --- | --- | --- | --- |
| Toyota | Auris | (ADE150) | 2000 D-4D | 1AD-FTV | 93 | 163 | Diesel | 2006 | DENSO | 175822-773 |
| Toyota | Avensis | (ADT250) | 2000 D-4D | 1AD-FTV | 93 | 163 | Diesel | 2006 | DENSO | 175822-773 |
| Toyota | Avensis | (ADT251) | 2200 D-4D | 2AD-FTV | 100 | 136 | Diesel | 2006 | DENSO | 175822-773 |
| Toyota | Corolla | (ADE150) | 2000 D-4D | 1AD-FTV | 93 | 163 | Diesel | 2006 | DENSO | 175822-773 |
| Toyota | Corolla Verso | (AUR10) | 2200 D-4D | 2AD-FTV | 100 | 136 | Diesel | 2005 | DENSO | 175822-773 |
| Toyota | Rav4 | (ALA30) | 2200 D-4D | 2AD-FTV | 100 | 136 | Diesel | 2006 | DENSO | 175822-773 |
Cummins Agrale Truck Continental CM2220A
KESSv2 – Truck – 518
– Read: YES
– Write: YES
– Checksum Correction: YES
– Cable: 144300K236
Cummins Macdon Tractor Motorola CM850
KESSv2 – Tractor – 519
– Read: YES
– Write: YES
– Checksum Correction: YES
– Cable: 144300K208
New Protocols | K-TAG
Toyota Denso 175822-773 76F0038AGD
K-TAG – NEC NBD – 746
– Read: YES
– Write: YES
– Checksum Correction: YES
– Direct Connection: 14P600KT02, 144300T105
| Model | Model Name | Model Family | Engine | Engine Code | KW | HP | Fuel | MY | ECU | ECU Version |
| --- | --- | --- | --- | --- | --- | --- | --- | --- | --- | --- |
| Toyota | Auris | (ADE150) | 2000 D-4D | 1AD-FTV | 93 | 163 | Diesel | 2006 | DENSO | 175822-773 |
| Toyota | Avensis | (ADT250) | 2000 D-4D | 1AD-FTV | 93 | 163 | Diesel | 2006 | DENSO | 175822-773 |
| Toyota | Avensis | (ADT251) | 2200 D-4D | 2AD-FTV | 100 | 136 | Diesel | 2006 | DENSO | 175822-773 |
| Toyota | Corolla | (ADE150) | 2000 D-4D | 1AD-FTV | 93 | 163 | Diesel | 2006 | DENSO | 175822-773 |
| Toyota | Corolla Verso | (AUR10) | 2200 D-4D | 2AD-FTV | 100 | 136 | Diesel | 2005 | DENSO | 175822-773 |
| Toyota | Rav4 | (ALA30) | 2200 D-4D | 2AD-FTV | 100 | 136 | Diesel | 2006 | DENSO | 175822-773 |
Toyota Denso 275036-4820 76F0038AGD
K-TAG – NEC NBD – 747
– Read: YES
– Write: YES
– Checksum Correction: YES
– Direct Connection: 14P600KT02, 144300T105
| Model | Model Name | Model Family | Engine | Engine Code | KW | HP | Fuel | MY | ECU | ECU Version |
| --- | --- | --- | --- | --- | --- | --- | --- | --- | --- | --- |
| Toyota | Allion | (ZRT260) | 1800 VVT-i | 2ZR-FE | 101 | 136 | Petrol | 2006 | DENSO | 275036-4820 |
| Toyota | Corolla | (ZRE142) | 1800 VVT-i | 2ZR-FE | 101 | 136 | Petrol | 2006 | DENSO | 275036-4820 |
| Toyota | Corolla Altis | (ZZE141) | 1600 VVT-i | 3ZZ-FE | 81 | 110 | Petrol | 2006 | DENSO | 275036-4820 |
| Toyota | Matrix | (ZRE142) | 1800 VVT-i | 2ZR-FE | 101 | 136 | Petrol | 2006 | DENSO | 275036-4820 |
| Toyota | Premio | (ZRT260) | 1800 VVT-i | 2ZR-FE | 101 | 136 | Petrol | 2007 | DENSO | 275036-4820 |
Toyota Denso 275036-1152 76F0039GD
K-TAG – NEC NBD – 752
– Read: YES
– Write: YES
– Checksum Correction: YES
– Direct Connection: 14P600KT02, 144300T105
| Model | Model Name | Model Family | Engine | Engine Code | KW | HP | Fuel | MY | ECU | ECU Version |
| --- | --- | --- | --- | --- | --- | --- | --- | --- | --- | --- |
| Toyota | Vitz | (SCP90) | 1300 VVT-i | 2SZ-FE | 64 | 87 | Petrol | 2006 | DENSO | 275036-1152 |
| Toyota | Yaris | (SCP90) | 1300 VVT-i | 2SZ-FE | 64 | 87 | Petrol | 2006 | DENSO | 275036-1152 |
Toyota Denso 275036-1152 76F0038AGD
K-TAG – NEC NBD – 753
– Read: YES
– Write: YES
– Checksum Correction: YES
– Direct Connection: 14P600KT02, 144300T105
| Model | Model Name | Model Family | Engine | Engine Code | KW | HP | Fuel | MY | ECU | ECU Version |
| --- | --- | --- | --- | --- | --- | --- | --- | --- | --- | --- |
| Toyota | Blade | (AZE150) | 2400 VVT-i | 2AZ-FE | 125 | 168 | Petrol | 2006 | DENSO | 275036-1152 |
| Toyota | Camry | (ACV40) | 2400 VVT-i | 2AZ-FE | 125 | 168 | Petrol | 2006 | DENSO | 275036-1152 |
| Toyota | Estima | (ACR50) | 2400 VVT-i | 2AZ-FE | 125 | 168 | Petrol | 2006 | DENSO | 275036-1152 |
| Toyota | Rav4 | (ACA30) | 2400 VVT-i | 2AZ-FE | 125 | 168 | Petrol | 2006 | DENSO | 275036-1152 |
Toyota Denso 275036-9170 76F0039AGD
K-TAG – NEC NBD – 754
– Read: YES
– Write: YES
– Checksum Correction: YES
– Direct Connection: 14P600KT02, 144300T105
| Model | Model Name | Model Family | Engine | Engine Code | KW | HP | Fuel | MY | ECU | ECU Version |
| --- | --- | --- | --- | --- | --- | --- | --- | --- | --- | --- |
| Toyota | Fortuner | (TGN51) | 2700 VVT-i | 2AZ-FE | 119 | 160 | Petrol | 2005 | DENSO | 275036-9170 |
| Toyota | HiAce | (TRH223) | 2700 VVT-i | 2AZ-FE | 119 | 160 | Petrol | 2005 | DENSO | 275036-9170 |
| Toyota | Hilux | (AN10) | 2700 VVT-i | 2AZ-FE | 119 | 160 | Petrol | 2005 | DENSO | 275036-9170 |
| Toyota | Land Cruiser Prado | (TRJ120) | 2700 VVT-i | 2AZ-FE | 119 | 160 | Petrol | 2005 | DENSO | 275036-9170 |

Toyota Denso 175822-887 76F0039AGD
K-TAG – NEC NBD – 755
– Read: YES
– Write: YES
– Checksum Correction: YES
– Direct Connection: 14P600KT02, 144300T105
| Model | Model Name | Model Family | Engine | Engine Code | KW | HP | Fuel | MY | ECU | ECU Version | |
| --- | --- | --- | --- | --- | --- | --- | --- | --- | --- | --- | --- |
| Toyota | HiAce | (KDK) | 2500 D-4D | 2KD-FTV | 75 | 101 | Diesel | 2006 | DENSO | 175822-887 | |
| Toyota | Hilux | (KUN15) | 2500 D-4D | 2KD-FTV | 75 | 101 | Diesel | 2006 | DENSO | 175822-887 | |
Nissan Bosch EDC17C84 GPT IROM TC1728
KTAG – Bootloader Tricore – 724
– Read: YES
– Write: YES
– Checksum Correction: YES
– Direct Connection: 14P600KT02, 14P600KT06
– Connection using the positioning frame: 14P800ADB1, 14P600KT04, 14P600KT03, 14P600KT06
| Model | Model Name | Model Family | Engine | Engine Code | KW | HP | Fuel | MY | ECU | ECU Version |
| --- | --- | --- | --- | --- | --- | --- | --- | --- | --- | --- |
| Nissan | X-Trail | (T32) | 1600 16V dCi | R9M | 96 | 130 | Diesel | 2014 | BOSCH | EDC17C84 |
Honda Bosch EDC17C58 GPT IROM TC1793
KTAG – Bootloader Tricore – 731
– Read: YES
– Write: YES
– Checksum Correction: YES
– Direct Connection: 14P600KT02, 14P600KT06, 144300T109
– Connection using the positioning frame: 14P800ADBO, 14P600KT06, 144300T109, 14P600KT04, 14P600KT03
| Model | Model Name | Model Family | Engine | Engine Code | KW | HP | Fuel | MY | ECU | ECU Version |
| --- | --- | --- | --- | --- | --- | --- | --- | --- | --- | --- |
| Honda | CR-V | (RE) | 2200 16V i-DTEC | N22B4 | 118 | 160 | Diesel | 2014 | BOSCH | EDC17C58 |
VAG Bosch EDC17CP54 GPT XROM TC1793
KTAG – Bootloader Tricore – 739
– Read: YES
– Write: YES
– Checksum Correction: YES
– Direct Connection: 14P600KT02, 14P600KT06
| Model | Model Name | Model Family | Engine | Engine Code | KW | HP | Fuel | MY | ECU | ECU Version |
| --- | --- | --- | --- | --- | --- | --- | --- | --- | --- | --- |
| Audi | A6 | IV | 3000 V6 24v TDI | CRTD | 200 | 272 | Diesel | 2014 | BOSCH | EDC17CP54 |
| Audi | A7 | I | 3000 V6 24v TDI | CRTD | 200 | 272 | Diesel | 2014 | BOSCH | EDC17CP54 |
PSA HWII Bosch MEVD17.4.4 GPT IROM TC1793
KTAG – Bootloader Tricore – 741
– Read: YES
– Write: YES
– Checksum Correction: YES
– Direct Connection: 14P600KT02, 14P600KT06
– Connection using the positioning frame: 14P800ADB1, 14P600KT06, 14P600KT04, 14P600KT03
| Model | Model Name | Model Family | Engine | Engine Code | KW | HP | Fuel | MY | ECU | ECU Version |
| --- | --- | --- | --- | --- | --- | --- | --- | --- | --- | --- |
| Peugeot | 208 | GTi | 1600 16v THP | 5GR | 155 | 208 | Petrol | 2014 | BOSCH | MEVD17.4.4 |
Volvo Bosch EDC17CP68 GPT IROM TC1797
KTAG – Bootloader Tricore – 743
– Read: YES
– Write: YES
– Checksum Correction: YES
– Direct Connection: 14P600KT02, 14P600KT06
| Model | Model Name | Model Family | Engine | Engine Code | KW | HP | Fuel | MY | ECU | ECU Version |
| --- | --- | --- | --- | --- | --- | --- | --- | --- | --- | --- |
| Volvo | XC60 | | 2400 20v D4 | D5244T21 | 140 | 190 | Diesel | 2015 | BOSCH | EDC17CP68 |
Isuzu Bosch EDC17CV41 GPT IROM TC1797
KTAG – Bootloader Tricore – 745
– Read: YES
– Write: YES
– Checksum Correction: YES
– Direct Connection: 14P600KT02
| Model | Model Name | Model Family | Engine | Engine Code | KW | HP | Fuel | MY | ECU | ECU Version |
| --- | --- | --- | --- | --- | --- | --- | --- | --- | --- | --- |
| Isuzu | N-Series | NPR 300 | 3000 TDI | 4HK1-TCN | 114 | 150 | Diesel | 2011 | BOSCH | EDC17CV41 |
VAG Bosch EDC17CP74 GPT IROM TC1793
KTAG – Bootloader Tricore – 748
– Read: YES
– Write: YES
– Checksum Correction: YES
– Direct Connection: 14P600KT02, 14P600KT06
– Connection using the positioning frame: 14P800ADB1, 14P600KT04, 14P600KT03, 14P600KT06
| Model | Model Name | Model Family | Engine | Engine Code | KW | HP | Fuel | MY | ECU | ECU Version |
| --- | --- | --- | --- | --- | --- | --- | --- | --- | --- | --- |
| Volkswagen | Passat | VIII | 2000 16v TDI | CUAA | 176 | 239 | Diesel | 2014 | BOSCH | EDC17CP74 |
Ford Continental EMS2204 TPROT IROM TC1738
KTAG – Bootloader Tricore – 749
– Read: YES
– Write: YES
– Checksum Correction: YES
– Direct Connection: 14P600KT02


| Model | Model Name | Model Family | Engine | Engine Code | KW | HP | Fuel | MY | ECU | ECU Version |
| --- | --- | --- | --- | --- | --- | --- | --- | --- | --- | --- |
| Ford | Focus | (III) | 1.6 Ti-VCT | IQD | 77 | 105 | Petrol | 2011 | CONTINENTAL | EMS2204 |
| Ford | Focus | (III) | 1.6 Ti-VCT | PND | 92 | 125 | Petrol | 2011 | CONTINENTAL | EMS2204 |
Ford Continental EMS2207 TPROT IROM TC1738
KTAG – Bootloader Tricore – 749
– Read: YES
– Write: YES
– Checksum Correction: YES
– Direct Connection: 14P600KT02
| Model | Model Name | Model Family | Engine | Engine Code | KW | HP | Fuel | MY | ECU | ECU Version |
| --- | --- | --- | --- | --- | --- | --- | --- | --- | --- | --- |
| Ford | Ranger | | 2500 | | 122 | 166 | Petrol | 2011 | CONTINENTAL | EMS2207 |
Ford Continental EMS2211 TPROT IROM TC1738
KTAG – Bootloader Tricore – 749
– Read: YES
– Write: YES
– Checksum Correction: YES
– Direct Connection: 14P600KT02
| Model | Model Name | Model Family | Engine | Engine Code | KW | HP | Fuel | MY | ECU | ECU Version |
| --- | --- | --- | --- | --- | --- | --- | --- | --- | --- | --- |
| Ford | EcoSport | | 1500 Ti-VCT | UEJ | 82 | 112 | Petrol | 2013 | CONTINENTAL | EMS2211 |
Nissan Hitachi A56-U45
KTAG – JTAG Renesas – 661
– Read: YES
– Write: YES
– Checksum Correction: YES
– Direct Connection: 14P600KT02, 144300T104
| Model | Model Name | Model Family | Engine | Engine Code | KW | HP | Fuel | MY | ECU | ECU Version |
| --- | --- | --- | --- | --- | --- | --- | --- | --- | --- | --- |
| Nissan | X-trail | (T30) | 2500 16V | QR25DE | 123 | 169 | Petrol | 2003 | Hitachi | A56-U45 |

Daimler Truck Cummins Engine Motorola CM871
KTAG – BDM MPC5xx – 742
– Read: YES
– Write: YES
– Checksum Correction: YES
– Direct Connection: 14P600KT02, 14AS00T01S, 144300T100
Kenworth Cummins Engine Motorola CM871
KTAG – BDM MPC5xx – 744
– Read: YES
– Write: YES
– Checksum Correction: YES
– Direct Connection: 14P600KT02, 14AS00T01S, 144300T100