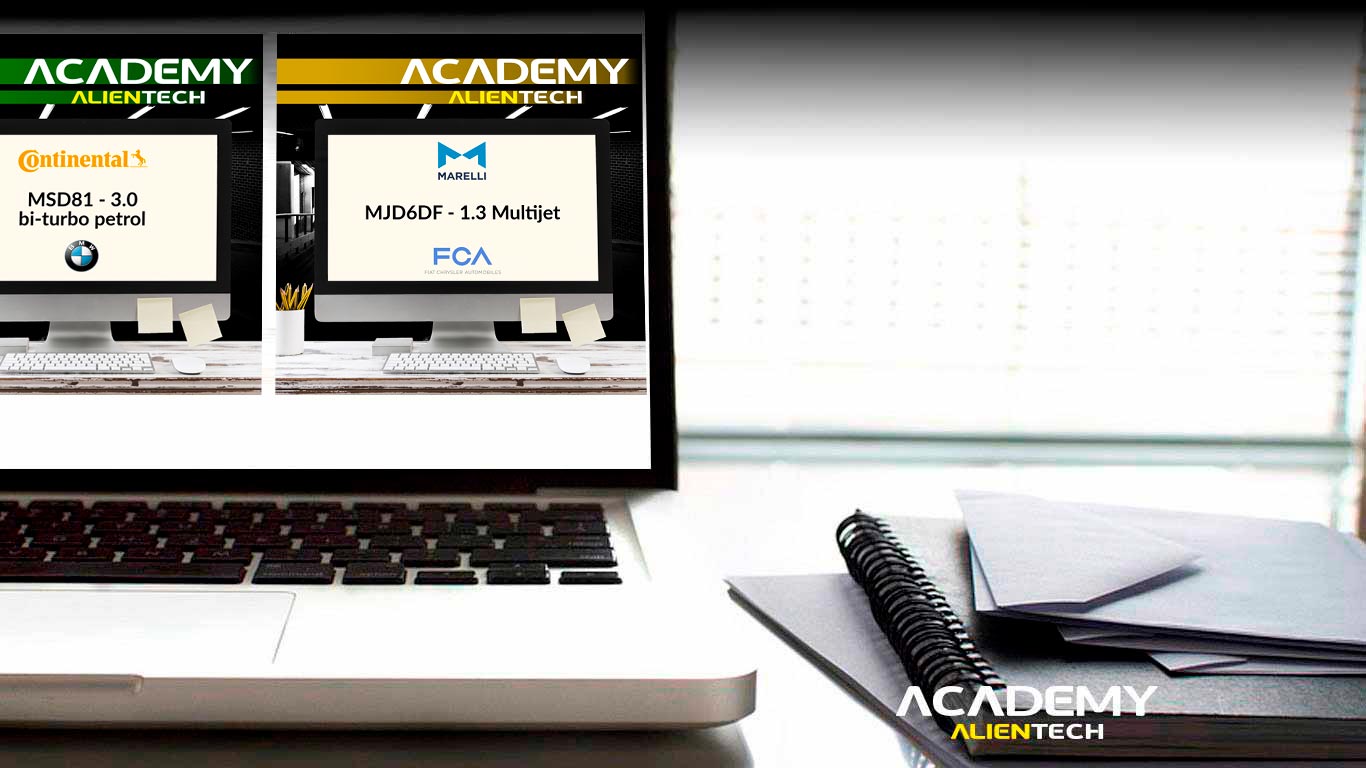 15 Nov 2019

New remapping practices: increase your skills with Alientech Academy.
Today we present two new practical remapping examples that will satisfy the most different needs.
2008 BMW 3 Series 335i Coupè is a stylish and, at the same time, spirited, that can be easily driven with enthusiasm and that responds instantly to inputs. Already perfect, but Alientech technicians were able to improve its performance without affecting its reliability.
Lancia Musa is a smart utility car, perfectly fitted for the city. Nevertheless, its performance can be increased in order to improve the drivability.
Following these remapping practices will allow you to work not only on BMW or Lancia, but also on other BMW, Alpina, other FCA group vehicles, Opel, Subaru and Suzuki.
A minimal investment, to become immediately operational on numerous other vehicles, thus increasing your business possibilities.
BMW Series 3 335i is equipped with a 225 kW 3.0l bi-turbo petrol engine. The vehicle in question has a 6-speed manual transmission and traditional rear-wheel drive. The Alientech team has been able to obtain an incredible increase in performance without damaging the mechanical components!
Continental MSD81
3.0 bi-turbo petrol
BMW Serie 3 335i, petrol, 2008
Lancia Musa is equipped with a 1.3 Multijet engine which in its original version expresses 51 kW of maximum power. The vehicle we analyzed is equipped with a 5-speed manual transmission and front-wheel drive. The Alientech technicians have been able to balance the modifications to the original file in order to obtain a good increase in performance without damaging the mechanical components.
Magneti Marelli MJD6JF
1.3 Multijet
Lancia Musa, Diesel, 2004
Expand the possibilities of your workshop and enter the world of online training Alientech Academy!
Whether you are a beginner or an expert, you have the opportunity to improve your skills with a minimal investment and immediate effects.