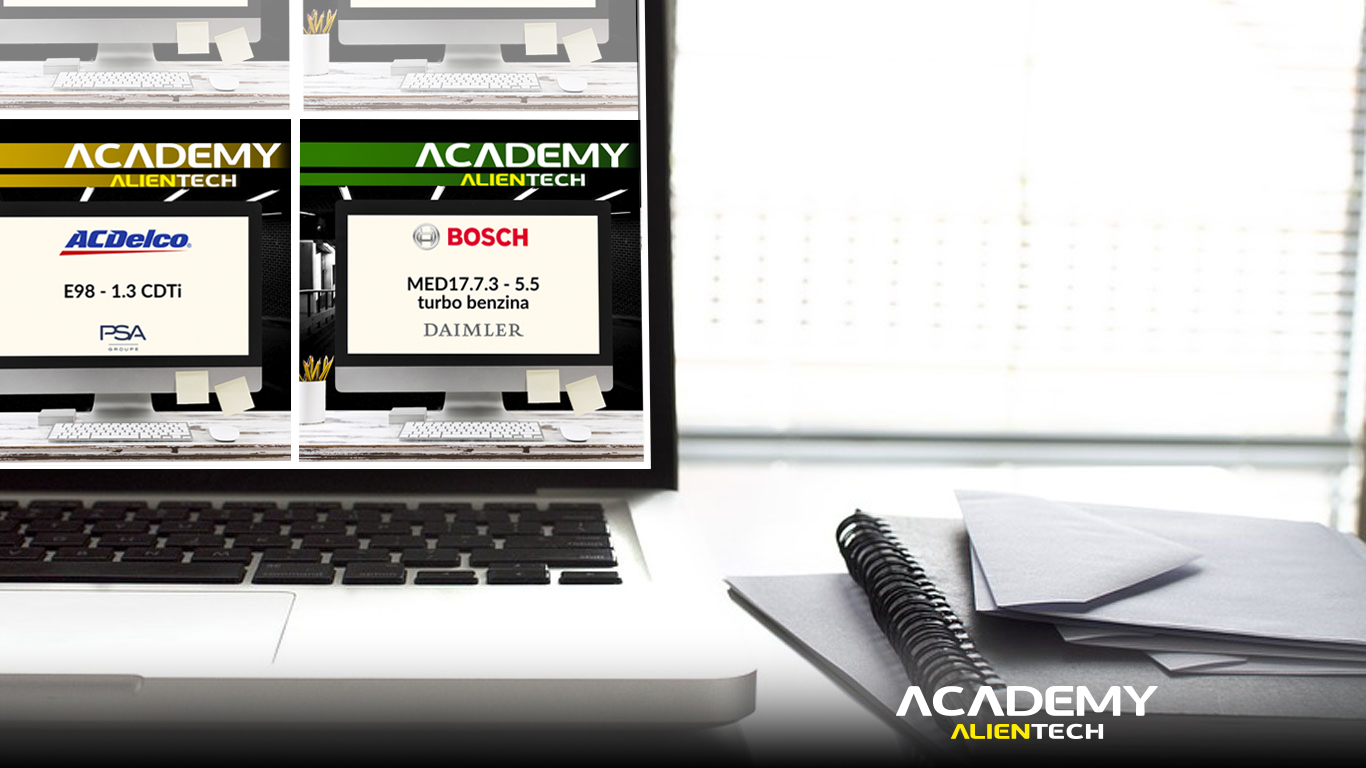 30 Sep 2019

Mercedes-Benz E-Class and Opel Corsa: learn to remap them with Alientech Academy!
New online courses added! Learn to remap Mercedes-Benz E-Class with ECU Bosch MED17.7.3– 5.5 turbo petrol and Opel Corsa with ECU AC Delco E98, 1.3 CDTi.
A path that you can follow where and when you want, thanks to the e-learning mode. Videos that will show you useful remapping practices on cars, trucks, motorcycle, tractors and gearbox, according to the type of engine they are equipped with: petrol, diesel, hybrids.
A great opportunity to increase your skills, make the different between you and all the amateurs who are strongly spoiling the market!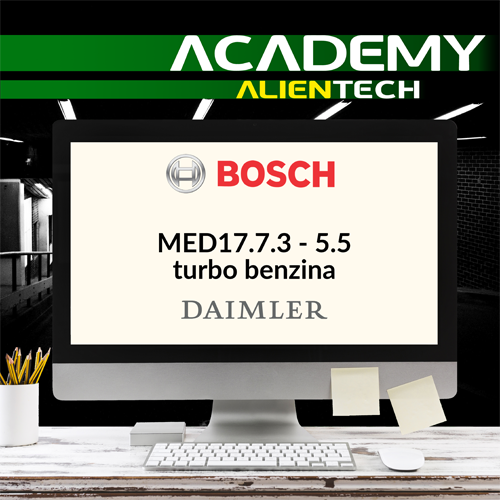 The Mercedes-Benz E-Class E 63 S AMG is equipped with a powerful 5.5l turbo petrol engine that in its original version deliver 430 kW of maximum power and over 800 Nm of torque. The vehicle we analyzed is equipped with a 7-speed automatic transmission and 4MATIC all-wheel drive. The Alientech technicians studied this practice of tuning specifically for this engine in order to improve performance and optimize consumption, without compromising the reliability of the vehicle.

Bosch MED17.7.3
5.5 turbo petrol
Mercedes-Benz E-Class 63 S AMG, petrol, 2013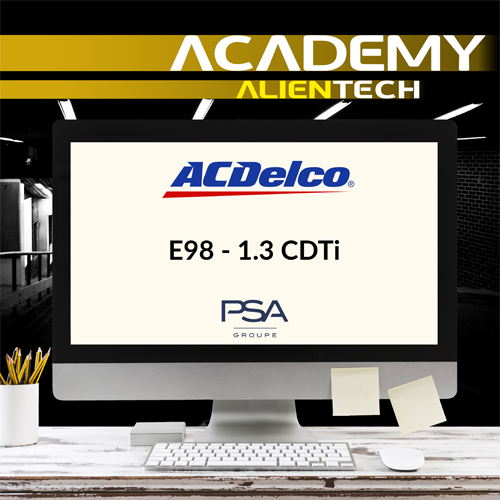 The Opel Corsa in question has a 1.3l CDTi engine and 55 kW maximum power. The vehicle has a 5-speed manual gearbox and front-wheel drive. The Alientech technicians have been able to manage the anti-particulate filter in order to obtain a substantial increase in performance without damaging the mechanical components!

AC Delco E98
1.3 CDTi
Opel Corsa, Diesel, 2015