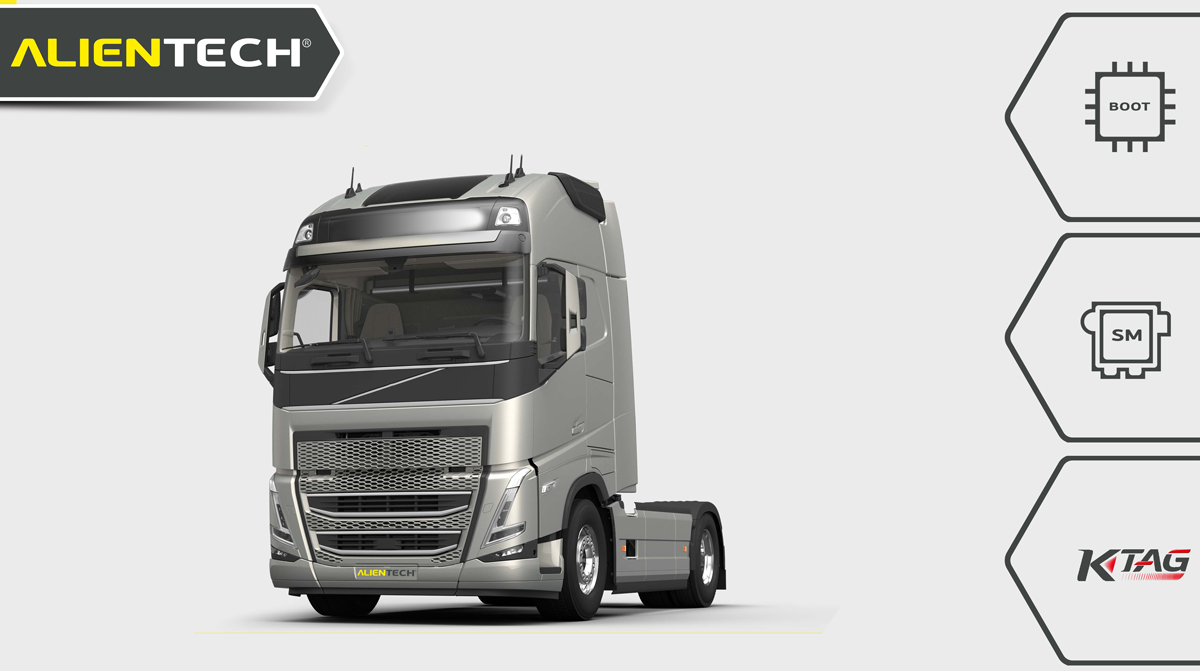 14 Apr 2021

Volvo Trucks E4-E5-E6 in Bootmode and Service Mode.
We support the most popular trucks in the world, equipped with ECU TRW EMS2.2, EMS2E5, EMS2.3 EMS2.4 first, second and third generation.
New software update for trucks, especially Volvo trucks equipped with the ECU TRW EMS2.2, EMS2.3 EMS2.4 first, second and third generation with dozens of different engines, equipped on hundreds of heavy equipment, among the most popular in the world!
Volvo Trucks FH, FL, FM or VN, Renault Truck T-Model and many other are now supported by K-TAG and added to the largest vehicles list in the sector.
Volvo and Renault trucks – ECU and motors available
Volvo Trucks Engine
D5
D7
D8
D9

D5K

D7F

D7E

D8K

D9B

TRW EMS2.2 Gen2
TRW EMS2 E5
x
x
x
TRW EMS2.3
x
x
TRW EMS2.4
x
Volvo Trucks Engine
D11
D13
D16

D11B

D11C

D11K

D13A

D13B

D13C

D13K

D13TC

D16G

D16K

TRW EMS2.2 Gen2
x
x
x
x
x
TRW EMS2 E5
x
x
x
x
x
TRW EMS2.3
x
x
x
TRW EMS2.4
x
x
x
| Renault Trucks Engine | DTI 5 | DTI 8 | DTI 11 | DTI 13 | DXI 11 | DXI 13 |
| --- | --- | --- | --- | --- | --- | --- |
| TRW EMS2.2 Gen2 | | x | | | x | x |
| TRW EMS2.3 | x | x | x | x | | |
| TRW EMS2.4 | | x | | x | | |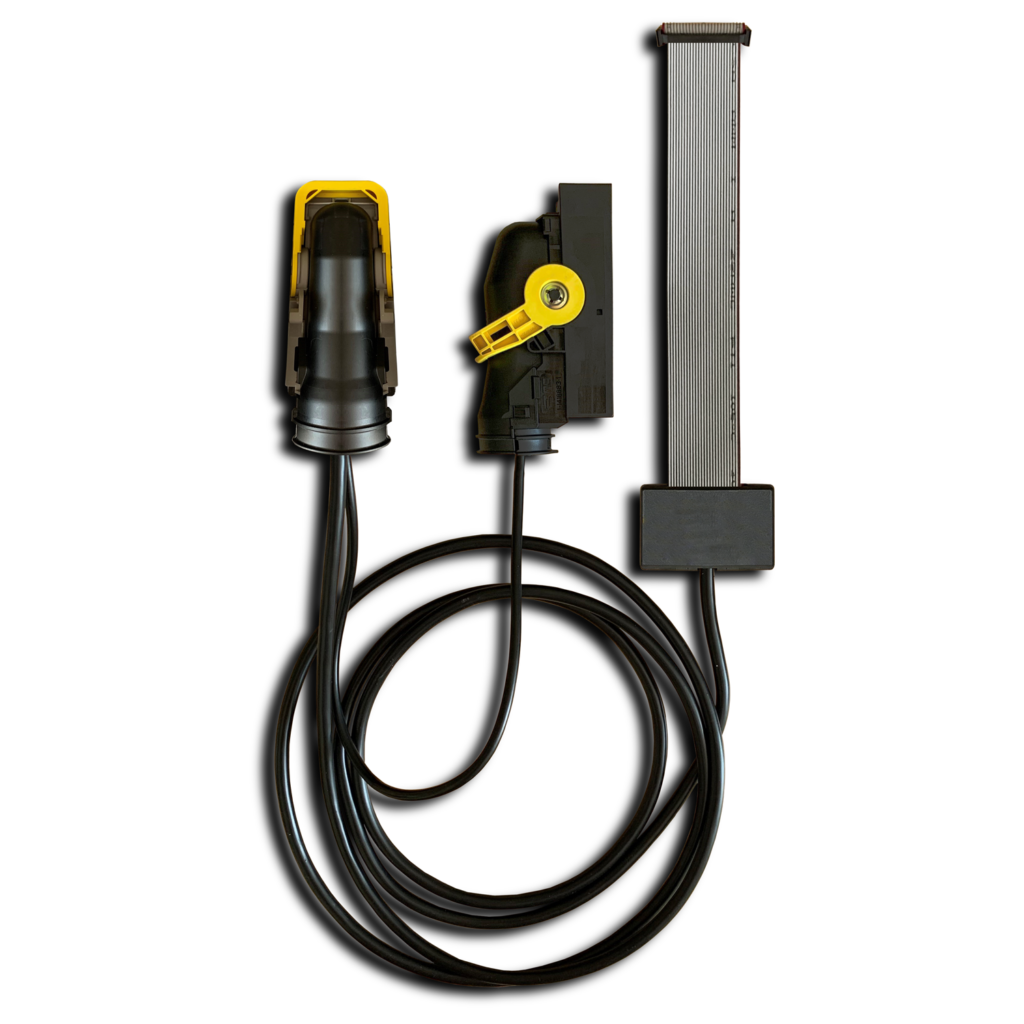 To work on the Volvo Trucks TRW EMS2 ECUs you need to use the new 144300T115 cable, available now!
Download the vehicles list
Concrete solutions, real cases to work better and with error margins minimized. With this update, elaborations, repairs and cloning of the ECUs versions become extraordinary commune procedures!
The 7 protocols that are added to the K-Suite management software offer you the opportunity to intervene on two different modalities: Service Mode and Bootmode.
Service Mode: directly read and write the microprocessor of the ECU, flash memory and EEPROM without opening the ECU. In this case, you connect directly to the ECU connectors with the 144300T115 cable!
Boot Mode: read and write with OPEN ECU the deeper parts, connecting the tool to the electronic board.
Centraline disponibili e metodi di lavoro
| K-TAG Mode | JTAG Nexus MPC5xxx | JTAG Freescale SPC5xxx | Service Mode | FULL RD/WR |
| --- | --- | --- | --- | --- |
| TRW EMS2.2 Gen2 | x | | x | x |
| TRW EMS2 E5 | x | | x | x |
| TRW EMS2.3 | | x | x | x |
| TRW EMS2.4 | | x | x | x |
The D16 motor, equipped on the newest and impressive Volvo FH, is available in 550, 650 or 750 CV versions and up to 3550 Nm engine torque. These engines are more efficient than ever. But you know well how much, with the right interventions, you can get the maximum from the fuel you consume. Vehicles of these types need to be recalibrated very carefully and for an experienced tuner like you is a job that gives incredible satisfactions. With this update, read and write without opening the ECU.
Thanks to this update, full reading and writing to repair in security the ECU. You avoid your customers from replacing one the most expensive part of the vehicle and for you new and profitable business opportunities! The Service Mode protocols we offer are the most concrete and real answer: we offer you reliable solutions that make your job faster, easier and safer.
Innovative, original and cutting-edge tools!
Our goal is to give you concrete solutions to work to the maximum of your possibilities and offer the best to your customers. Only using original, innovative and cutting-edge tools you can be a point of reference in the chiptuning world, becoming a high-level professional. Choose Alientech for your workshop.
ASK FOR MORE INFORMATION ABOUT THIS UPDATE!