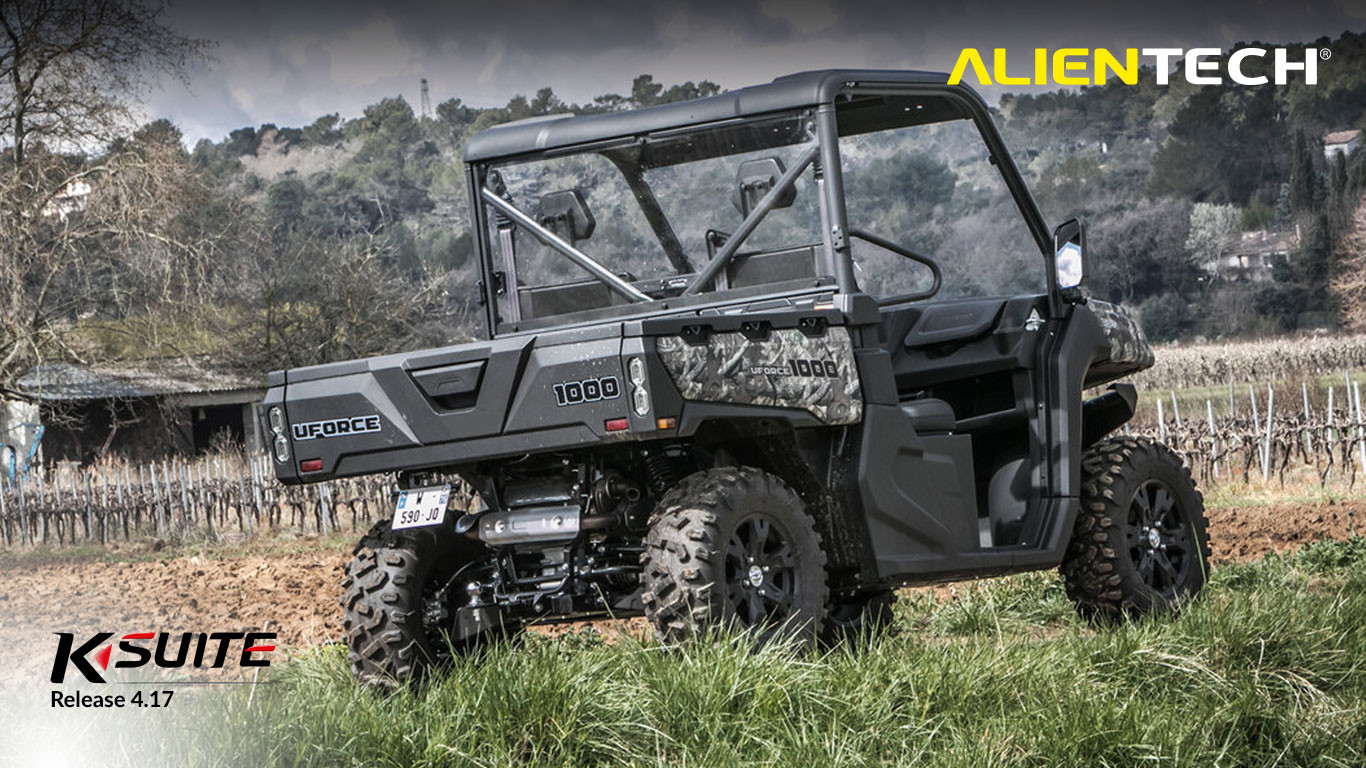 13 Jan 2021

K-TAG Bootmode: reading, writing and cloning of BOSCH ME17.U.6
The new Uforce 1000 Side by Side Utility of CF Motorcycle supported by K-TAG.
The today update is dedicated to the ECU Bosch ME17.U.6 equipped on the brand news Side by Side of the CF Motorcycle: Uforce 1000.
A versatile vehicle, the ideal way to arrive everywhere, thanks to its natural dexterity. A valid alternative to the classic pick-up.
El motor 1000 twin-cylinder 4-stroke is controlled by the ECU Bosch ME17.U.6 which, thanks to this last update, you can read, write and clone in Bootmode. To recalibrate this kind of vehicle becomes useful to increase the performances and reduce the consumption significantly.
Under maximum load conditions o with demanding ascent, to have more torques without increasing the consumption is fundamental. With this new protocol, you can intervene with one reliable and secure tool like K-TAG!
| Model | ECU | Functions |
| --- | --- | --- |
| CF Moto UFORCE 1000 | Bosch ME17.U.6 | RD, WR, Clone |
Reading and writing through OBD for KESSv2 and Powergate3+.
There are some news also regarding the motorcycle Husqvarna that are added to the KESSv2 544 protocol and Powergate3+ 247 protocol.
In particular, for the Enduro, Supermoto and Vitpilen in production since 2017 and equipped with the ECU Keihin RBW. Through OBD you can recalibrate easily torque and power, to get even better performances and to offer to your customers a more personal and emotional driving experience.
| Model | ECU | Functions |
| --- | --- | --- |
| Husqvarna Enduro 701 Enduro | Keihin RBW | RD, WR |
| Husqvarna Supermoto 701 Supermoto | Keihin RBW | RD, WR |
| Husqvarna Vitpilen 701 | Keihin RBW | RD, WR |
KESSv2 is a OBD programmer for ECU and TCU. Its ease of use, the largest vehicles compatibility in the market and the constant updates make KESSv2 the most versatile tool for the OBD programming.
Powergate3+ is the ECU programmer to configure and personalize with your modified files. It is the right solution to reach your customers all over the world, by offering them what they most desire: a driving experience personal and emotional. You work is awarded and valued; you customer is satisfied.