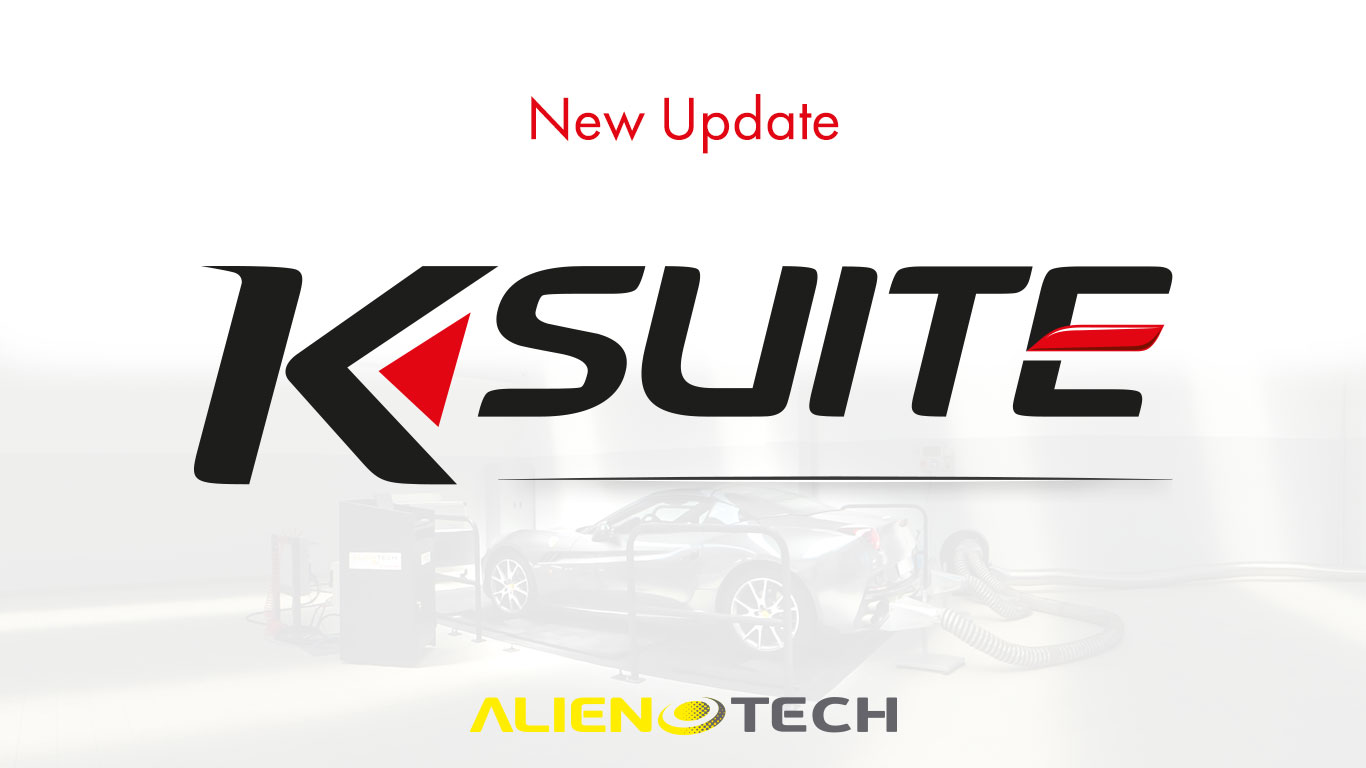 26 Oct 2017

K-Suite 2.40
K-Suite 2.40. New protocols for K-TAG
In this month, we have worked to try to meet the demands that we keep on getting through many channels, and this update is a concrete answer to those specific needs.
We know that the list is still long, but we are working every day to fill gaps, answer to today's demands and meet those that are going to be in the future: with the upcoming updates we will prove it again.
In this update, we wish to point out in particular the SID208 protocol.
To give you the opportunity to work on Citroen and Peugeot vehicles equipped with Continental SID208 ECU and micro TC1796, we introduced a new communication mode for K-TAG: in addition to the Boot connection via the micro, we also introduce Boot communication through the OBD connector. The tool will automatically recognize the connection mode and guide you through read and write operations. Either in OBD or on the bench.
Update your tools and start working right away.
K-TAG | News
Possible connections on KESSv2 and K-TAG

| | | | | | | |
| --- | --- | --- | --- | --- | --- | --- |
| OBD | OBD Patch | OBD Password | OBD Virtual Reading | Boot | OBD Boot | Direct Connection |
Vehicle
Ecu
ECU Version
Micro
Maker
Method
Bosch
ME17.9.23
TC1724
Renault
Bosch
ME17.9.71
TC1724
Peugeot
Continental
EMS24XX
TC1791
Ford
Continental
EMS3155
TC1782
Renault
Continental
MSD80
TC1796
BMW
Continental
MSD81
TC1796
BMW
Continental
MSD85
TC1796
BMW
Continental
MSD85.4
TC1796
BMW
Continental
MSD87
TC1796
BMW
Continental
MSV80
TC1796
BMW
Continental
MSV90
TC1796
BMW
Continental
SID208
TC1796
Citroen
Continental
SID208
TC1796
Peugeot
Continental
SIM271DE2.0
TC1796
Mercedes
Continental
SIM271KE2.0
TC1796
Mercedes
Denso
275036-5810
76F0039AGD
Toyota
Bosch
EDC17C81
TC1782
JMC
Download new K-Suite Update!