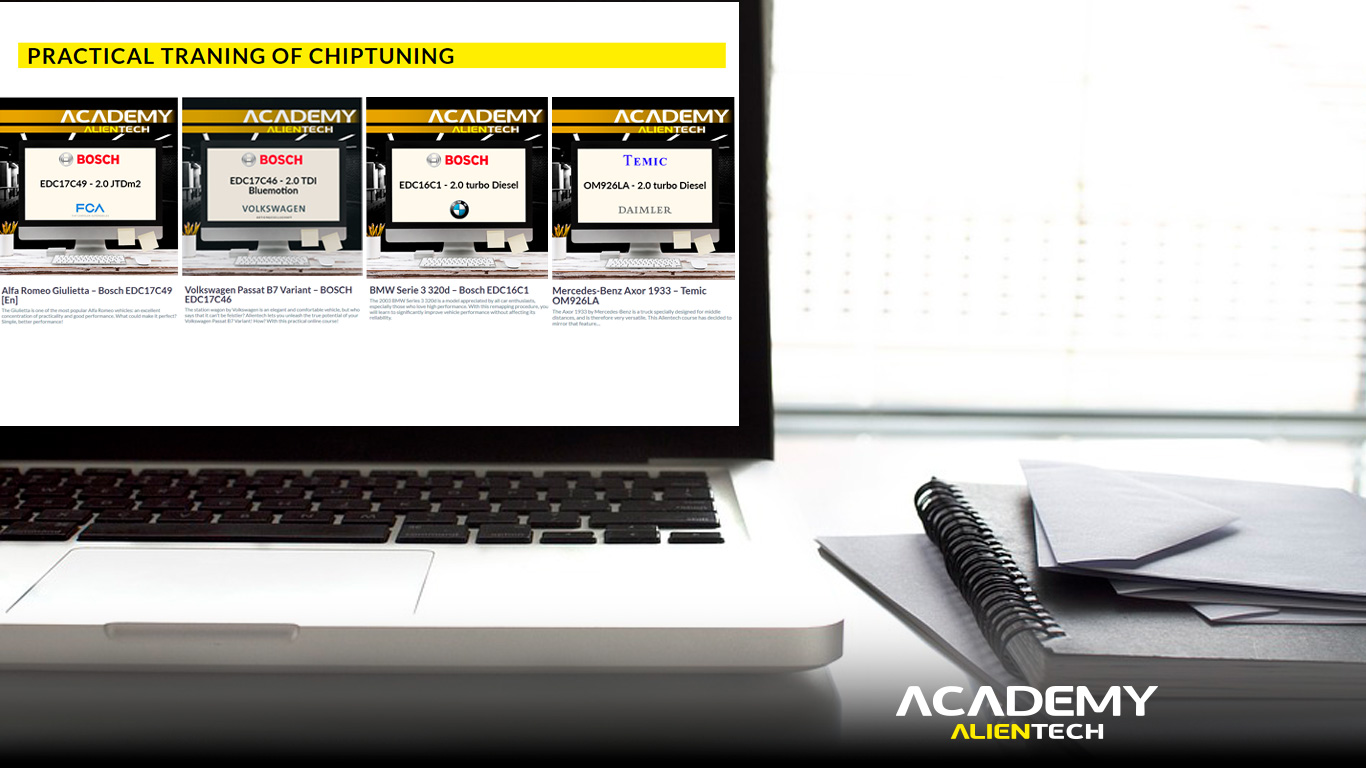 30 Jul 2019

Increase your skills and business opportunities with Alientech Academy!
Alfa Romeo Giulietta, BMW 3 Series, Mercedes-Benz Axor 1933 and Volkswagen Passat B 7 Variant: learn to remap them with Alientech Academy!
We added new online courses! These monographic training units allow you to maximize your vehicle to its maximum potential, without compromising safety and reliability.  
You can watch the video lectures wherever and whenever you want, thanks to the e-learning mode. Videos that will show you useful remapping practices on cars, trucks, motorcycles, tractors and gearbox, according to the type of engine they are equipped with: petrol, diesel, hybrids.
The course can be followed by both beginner tuners and more experienced tuners. In less than an hour you will learn all you need to know to easily remap your car, you can follow the wizard to edit the original file and, finally, you will check the results of increased performance and diagnostic tests. In short, these courses are a concentration of knowledge at an affordable price: it will allow you to increase both your skills as a tuner and the number of vehicles passing through your garage!
New courses on cars and trucks
Follow us on our social networks to get a preview of all the info on the new online courses available! Stay up to date with Alientech Academy courses!