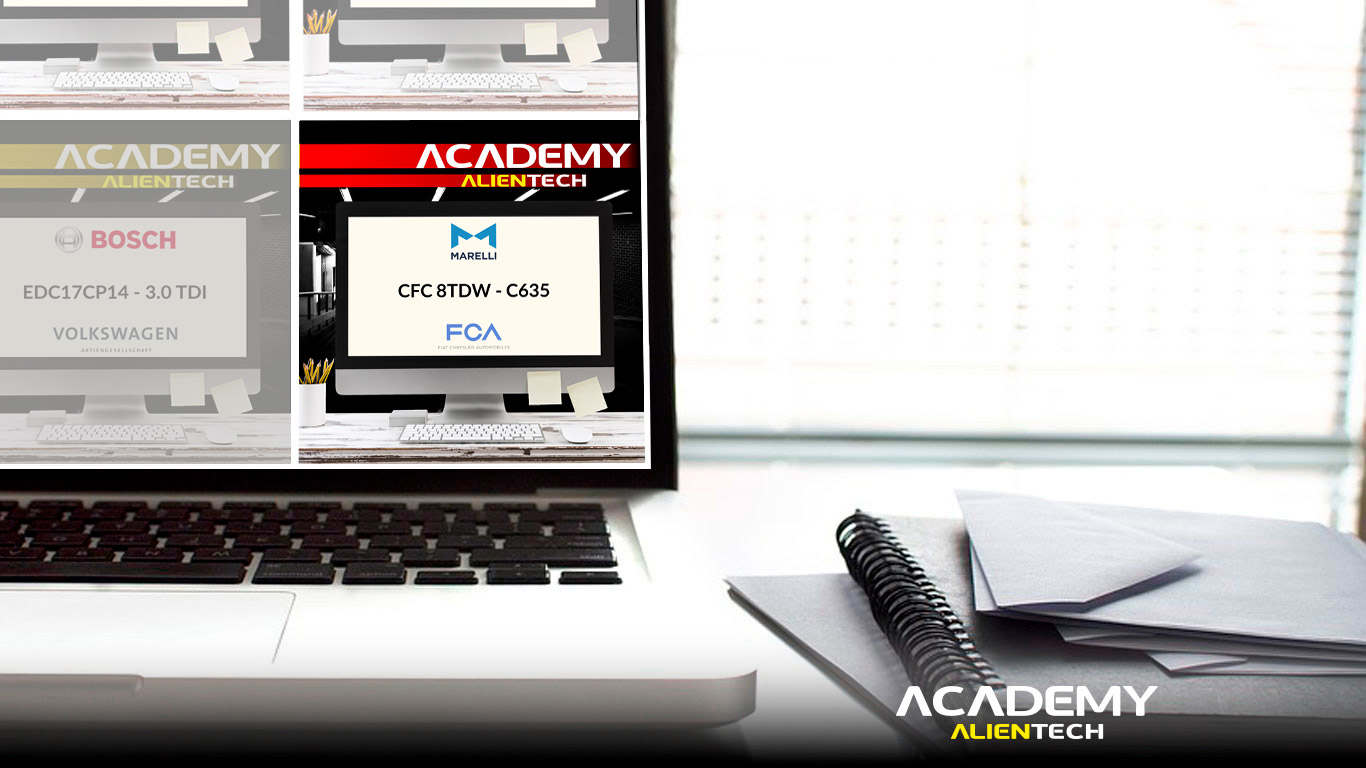 13 Mar 2020

New practical training of chiptuning of the TCT C635 automatic transmission now online!
Let's remove everything that holds your vehicle back from expressing its true potential…
Did you tune a vehicle's ECU and didn't get the increments you were hoping for?
A common cause could be the automatic transmission!
This example, dedicated to the TCT C635 automatic transmission, allows you to learn how to take action on different parameters of the transmission control unit of your vehicle to achieve changes with different applications: increase the revs, increase the gear change speed, the power limiters and much more!
Choose what changes to apply to your transmission and do it immediately!
The TCT C635 gearbox analyzed here is installed on vehicle platforms with front, rear and all-wheel drive and it integrates the car immobilizer system. This transmission is controlled by Magneti Marelli CFC 8TDW transmission control unit.  
The car analysed here is a Alfa Romeo Giulietta Quadrifoglio Verde with a 177 kW 1.8 TBi engine, but the intervention possibilities extend over a wide range of vehicles.
Magneti Marelli CFC 8TDW TCT C635
Alfa Romeo Giulietta Quadrifoglio Verde, petrol, 2014
Other vehicles equipped with the same TCT C635 automatic transmission
Rely on the professionals.
Choose Alientech
for your workshop.
To work on this vehicle and the many others equipped with the same control unit, you must rely on the best professional tools available on the market: KESSv2 and ECM Titanium. OBD programmer and Calibration editing software created and produced by Alientech.
Using only original and safe equipment, you can offer the best to your customers and get the most out of your work.
This practical training of chiptuning is suitable for both beginners and more experienced tuners: choose what to modify and use this example as a starting point for even more extreme maps!



In just 20 minutes, you will have information and useful details to proceed with a remapping in total safety and reliability. Choose the competence of our technicians, choose Alientech Academy Online.