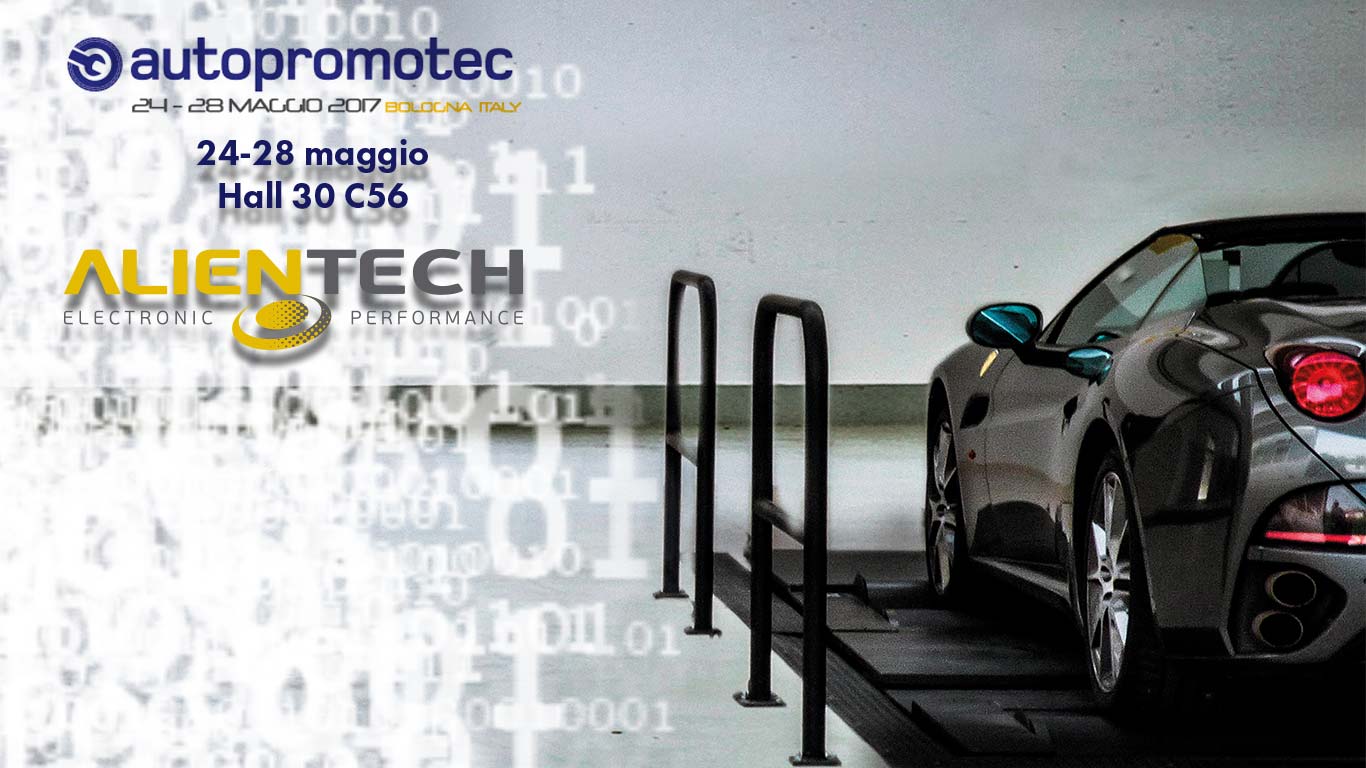 21 Apr 2017

Autopromotec 2017

Autopromotec has reached its 27th edition. It's one of the most important exhibitions in the automotive field in Europe and in Italy. An event in which Alientech has always taken part as protagonist and that we absolutely don't want to miss… at all! 😉

We are waiting for you: Hall 30 C56. You will find us easily and we will welcome you in our stunning stand. 96 square meters where you'll have the chance to take part in several activities: you'll meet our sales managers, you will discover all the latest news and, most important, you'll have the chance to attend to the focuses held by our Alientech Academy.
Alientech Academy for Autopromotec
In each workshop, a part will be dedicated to the description of the vehicle, in reference to the tools that can be used to read and write the ECU. Moreover, a clear and complete overview about the injection system examined with a description of the original file and of the maps contained in the connected driver, useful to improve your tuning strategies.
Every Day

At 10.30 a.m.: Diesel Injection FCA Magneti Marelli MJ9
At 02.30 p.m.: Diesel Injection VW Group Bosch EDC17C46
At 04.30 p.m.: Petrol Injection VW Group Bosch MED17.5
Come to visit us and sign up for free to our workshops. We are waiting for you!