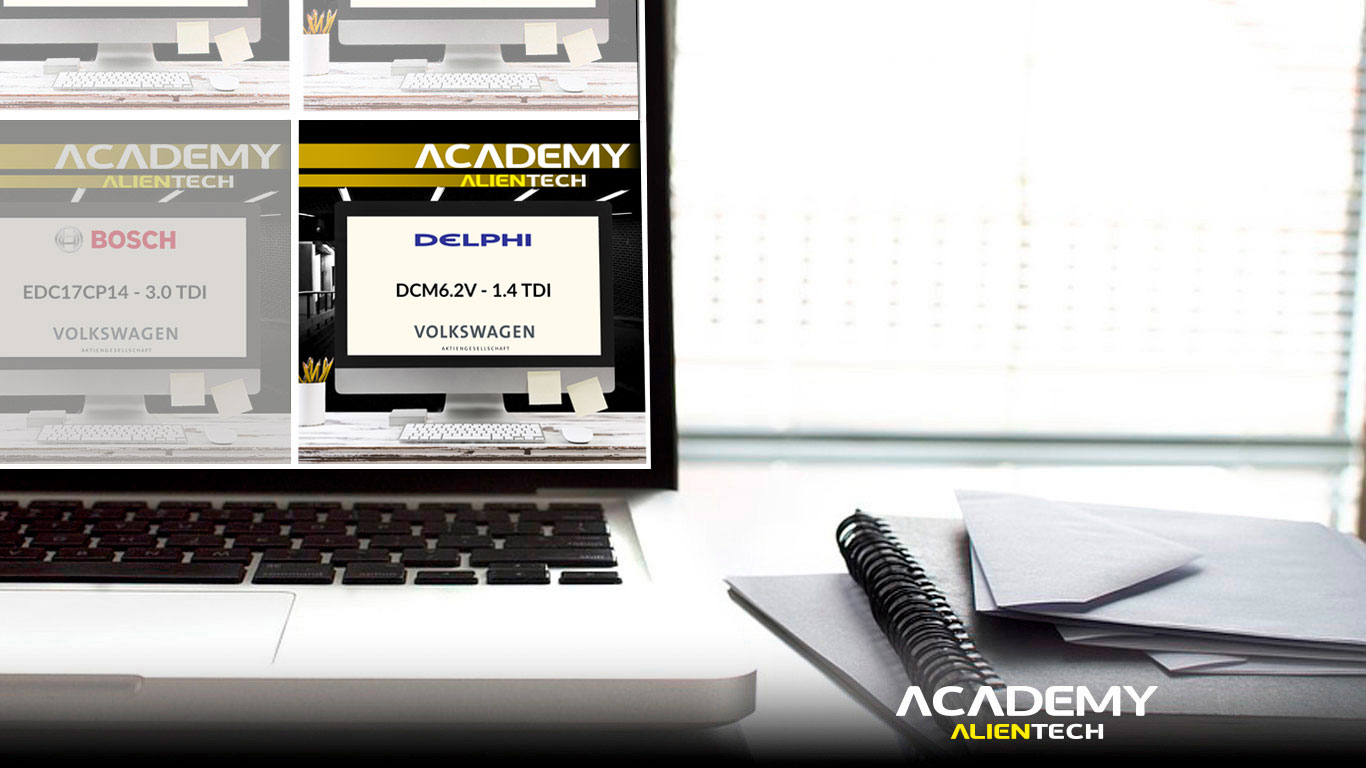 10 Apr 2020

Volkswagen Polo Delphi DCM6.2V – Start remapping today with the new practical training of chiptuning now online!
Would you like to improve the performance of your Polo 5, without altering the stock mechanical components? This example is what you are looking for!
Just follow each step of the tuning procedure and you won't have any problem! If, on the other hand, you are a more experienced tuner, start from this solid base and adjust it to meet your needs!
If you have a Volkswagen vehicle with 1.4l TDI engine, equipped with a Delphi DCM6.2V control unit in your workshop, this practical example will answer your needs!
The 1.4l TDI installed on the Volkswagen Polo, which is able to produce up to 66 kWs of power, is a versatile and extremely reliable engine. The vehicle is equipped with a 5-speed manual transmission and front-wheel drive. Volkswagen Group has fitted the same engine on a large number of Skoda, Volkswagen, Seat and Audi vehicles
Delphi DCM6.2V
4l TDI
Volkswagen Polo V, turbo Diesel, 2013
Other brand equipped with the same ECU.
Rely on the professionals.
Choose Alientech
for your workshop.
To work on this vehicle and the many others equipped with the same control unit, you must rely on the best professional tools available on the market: KESSv2 and ECM Titanium. OBD programmer and Calibration editing software created and produced by Alientech.
Using only original and safe equipment, you can offer the best to your customers and get the most out of your work.
Give your clients a tuned file that improves the performance of their car without compromising its reliability in any way. Take the leap!

At an affordable price, you'll have access to technical specifications that will give you the opportunity to widen your pool of vehicles: not only Volkswagen vehicles, but also Skoda, Seat and Audi!