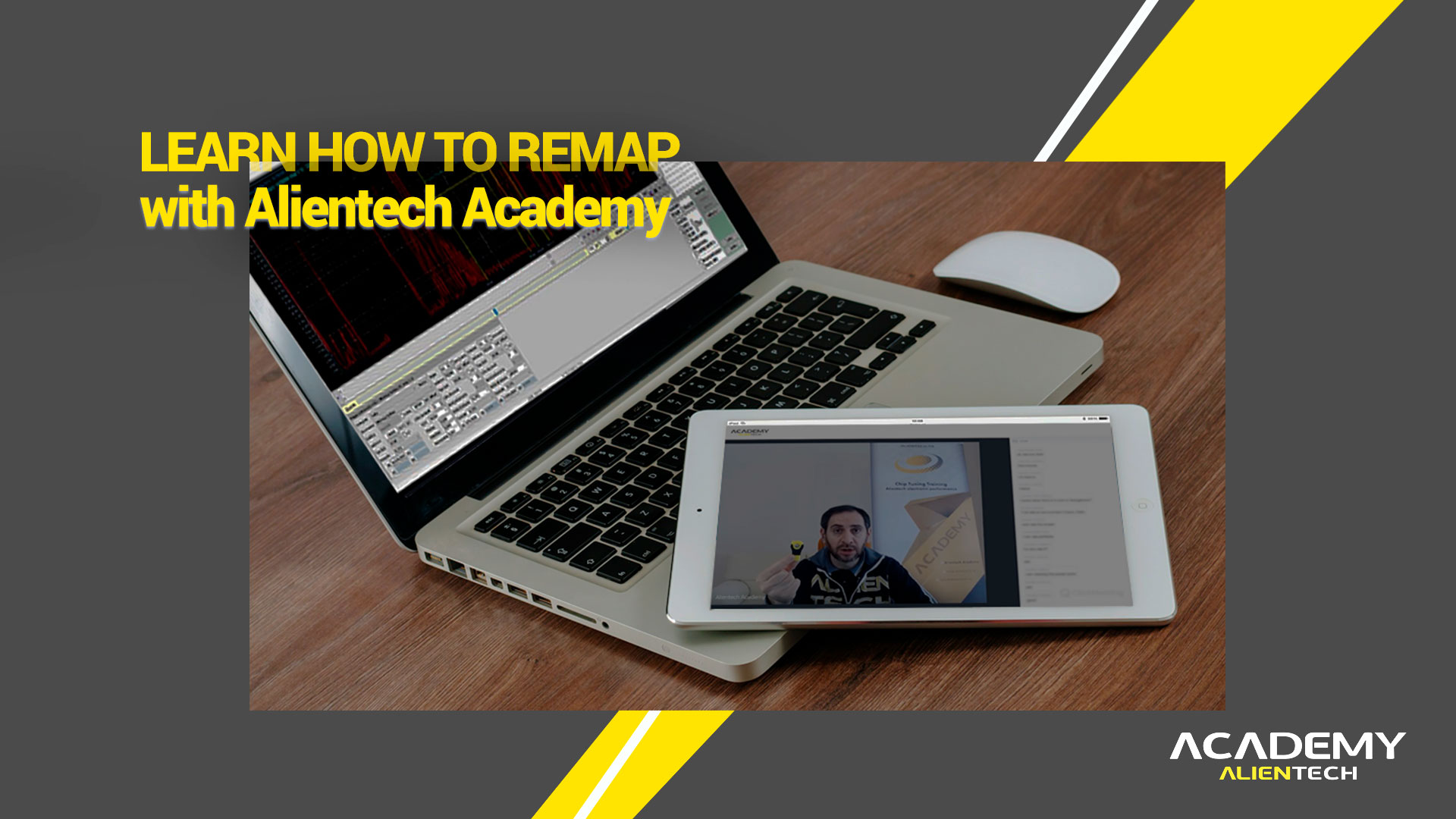 08 Jun 2020

Learn to remap with Alientech Academy Virtual Classes. Start your journey now!
One ECU per week, for seven weeks. This is the training path that Alientech Academy has designed for you to raise the level of your professionalism.
It's the chance you've been waiting for: just over three hours a week, without leaving your workshop, to learn about the remapping operating procedures and to start working on many vehicles of the VAG, BMW, Ford group…
During each virtual class, the trainer will be there with you and he will explain step by step every single procedure to get a remapping with guaranteed results. Any doubt or question will be answered immediately.
JOIN OUR VIRTUAL CLASSES AND LEARN TO REMAP WITH US.
BE PART OF IT!
Here are the dates and the ECUs examined in the scheduled virtual classes:
Develop new skills and become with us the professional that the market wants!

Our goal is only one: to give you everything you need to become the best chiptuner on the market. To do that, we offer you the safest and most efficient chiptuning tools you can find on the market and we teach you to use them to their full potential with remapping courses and chiptuning courses.
For us, training is a value. And we know how much it can make a difference to be prepared and up to market demands, in such a competitive field.
Alientech Academy offers online chiptuning courses, classroom chiptuning courses and chiptuning courses in virtual classes, basic and advanced, on generic and also very specific subjects. The goal is only one: to give you everything you need to have a successful business.
Discover the Alientech Academy path to learn all about chiptuning and ECU remapping
Online chiptuning courses
You can follow the practical example of an ECU, to complete the remapping of the vehicle in analysis. Practices on dozens of control units of cars, motorcycles, trucks, tractors and gearboxes equipped on thousands of vehicles.
Virtual classes chiptuning courses 
Insight on the ECUs to learn how to remap without risk and safely. Each step is explained by the trainer who follows you and with whom you have the opportunity to speak, because you are live!
Classroom chiptuning courses
Complete sessions of several days in which you can deepen your theoretical and practical knowledge. You learn to use the Alientech tools and software, follow the practical exercises, invest in your training. Trust the most important classroom training center in the world.
Learn to remap with the Alientech Academy Virtual Classes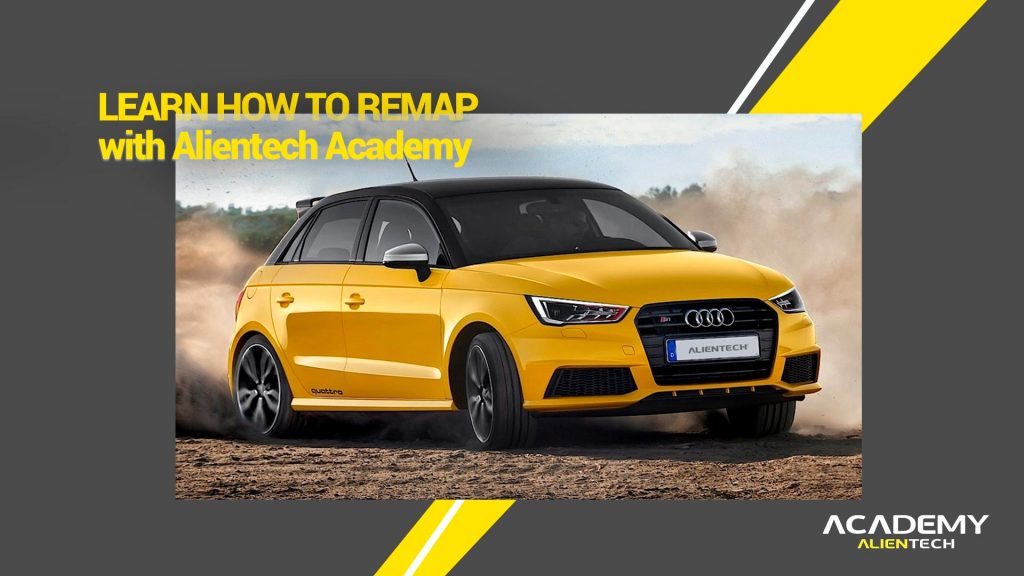 17.06 – VAG 2.0 TFSI – Continental SIMOS18
The Audi S1 ​​is a lightning on four wheels! Light, powerful and compact: do you want more? This Alientech virtual class teaches you how to tune it practically and will allow your S1 to achieve its maximum potential, without compromising safety and reliability.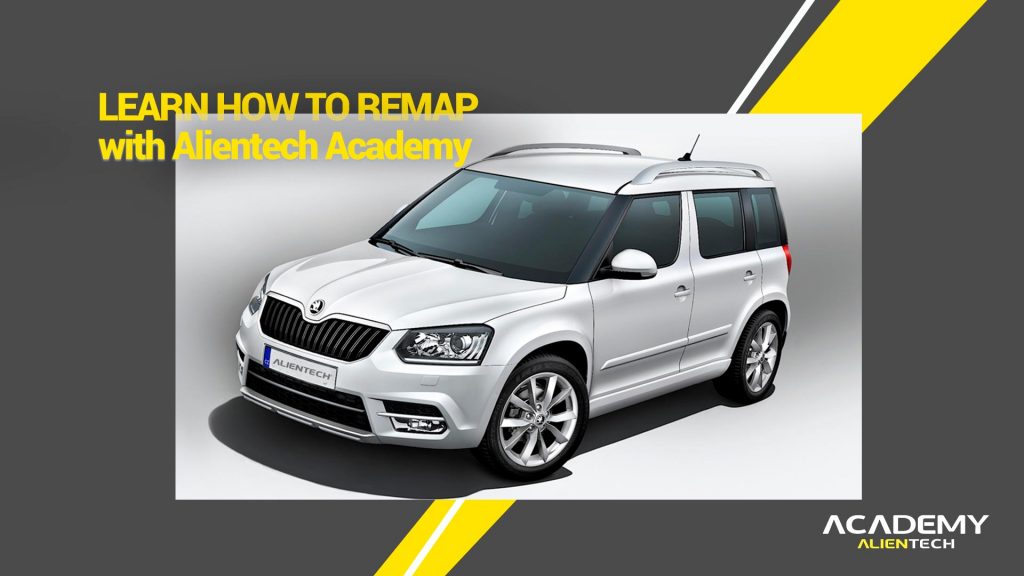 26.06 – VAG 1.8 TSI – Bosch MED17.5
Do you have a Volkswagen vehicle in your shop equipped with 1800cc TSI engine and a Bosch MED17.5 ECU, but you are not sure how to tune it so that the performance will improve? Thanks to this virtual class, you just need about three hours to learn all that you need to perform an effective tuning.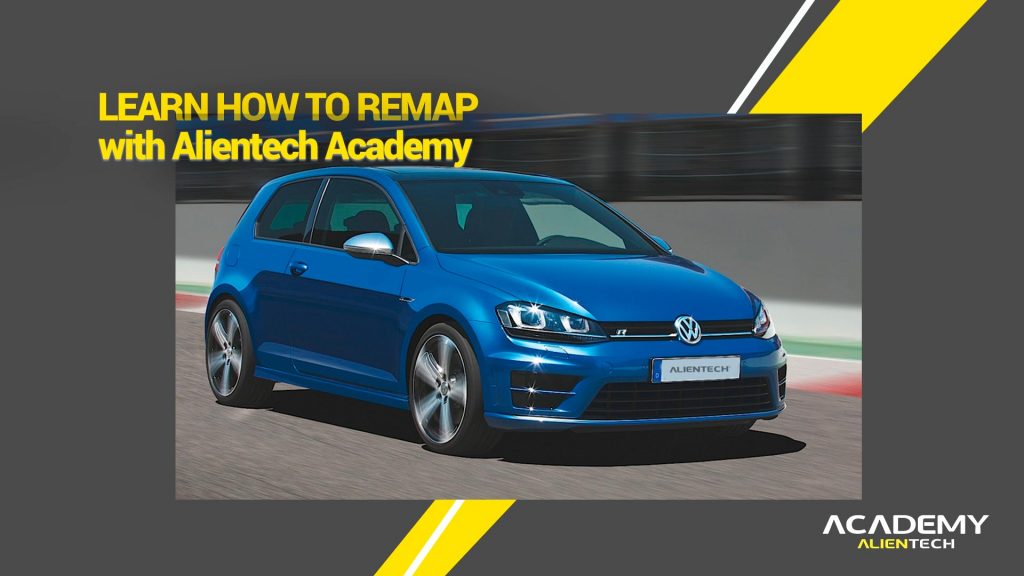 03.07 – VAG DSG DQ250 – Temic
This virtual class allows you to learn how to take action on different parameters of the transmission control unit of the vehicle to achieve changes with different applications: increase the revs, change the shifting time, the torque limiters, the launch control and much more!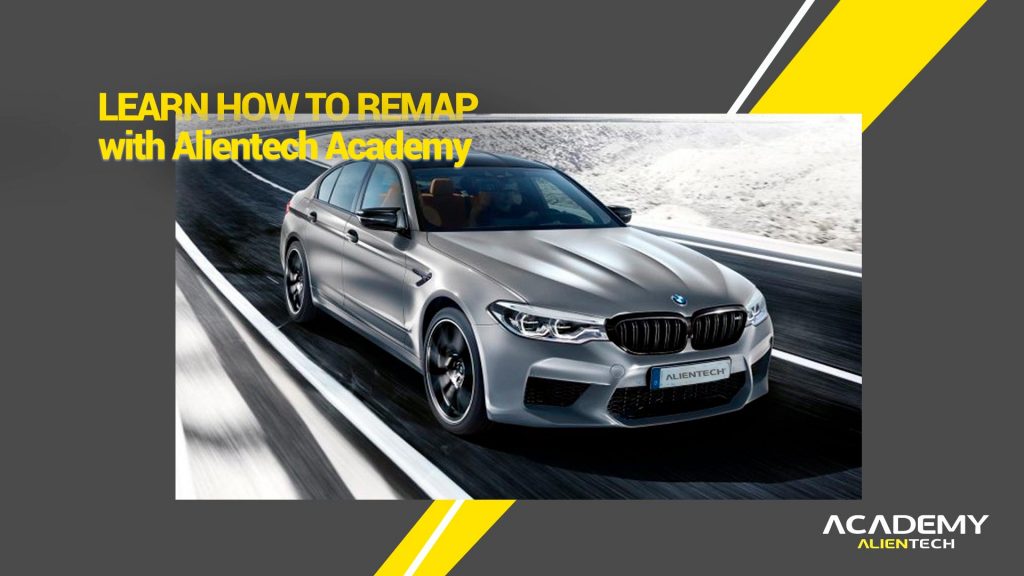 10.07 – BMW 4.4 Bi-turbo – MG1CS201 DME_88T0
This virtual class will allow you to increase the maximum torque and power of the M5 engine and to optimize its fuel consumption. During the live practical tuning example, you will find all the practical instructions essential to completing the tuning procedure.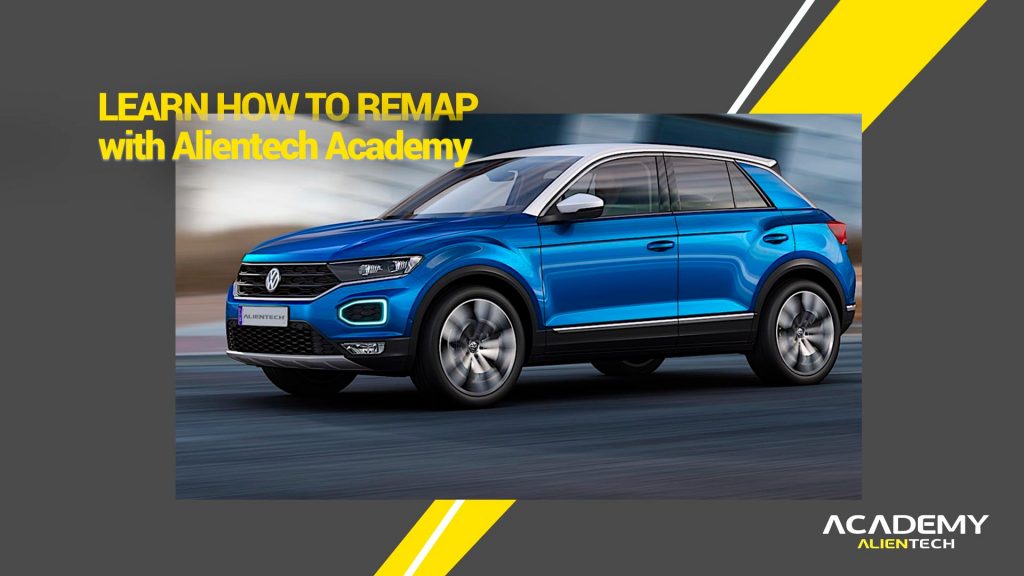 17.07 – VAG 1.6 TDI – Delphi DCM6.2
Power and driveability are the striking features of the Volkswagen crossover: the performance T-Roc meets the driver's expectations, but Alientech Academy team will show you a safe procedure for tuning your T-Roc with complete peace of mind and much more…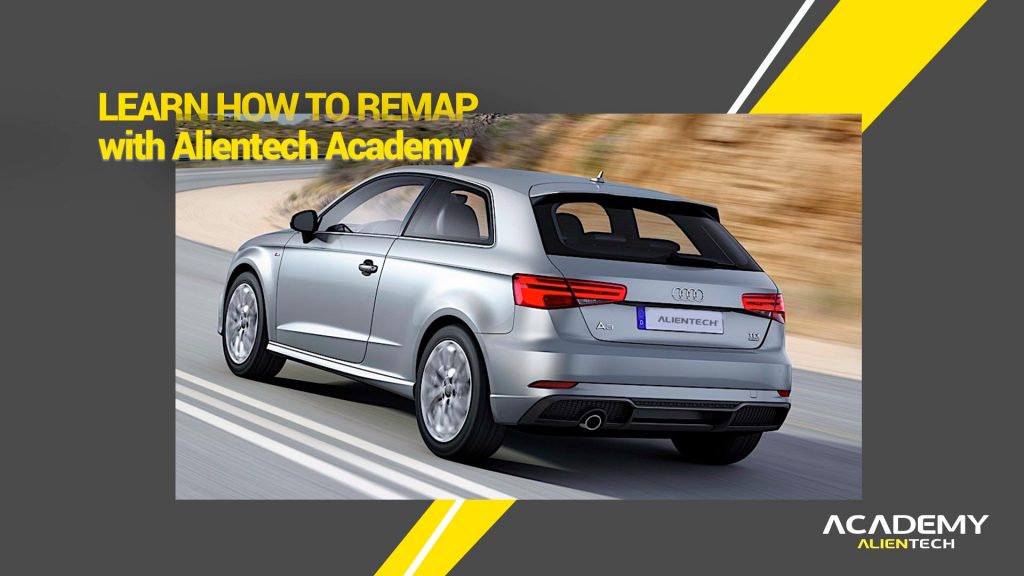 24.07 – VAG 2.0 TDI – Bosch EDC17C74
The Audi A3 is a popular car, appreciated mainly for its versatility. Alientech has created a tuning procedure that will help you to improve the performance of the A3, without compromising reliability. You will find many useful details related to the vehicle, the engine and ECU, but not only…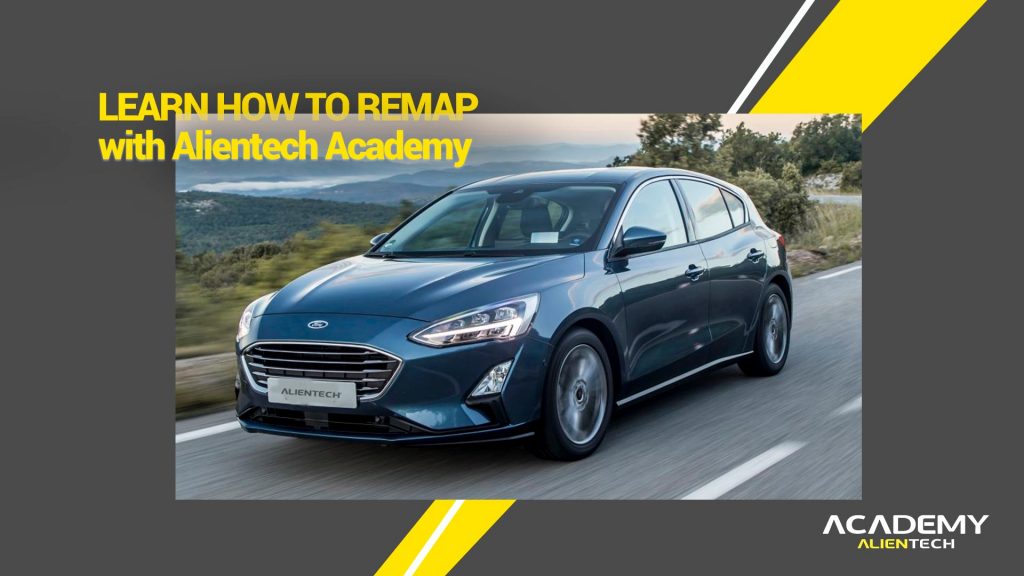 31.07 – FORD 1.5 EcoBoost – BOSCH MG1
This webinar that includes a live practical tuning example will allow you to increase the delivery of the torque and power of this vehicle! The 1.5L EcoBoost engine equipped on Focus and controlled by a Bosch MG1CS016, is also available on other Ford vehicles…
The virtual class is from 2.30 pm to 5.45 pm – local time (GMT + 2) – and it will be structured as follows: