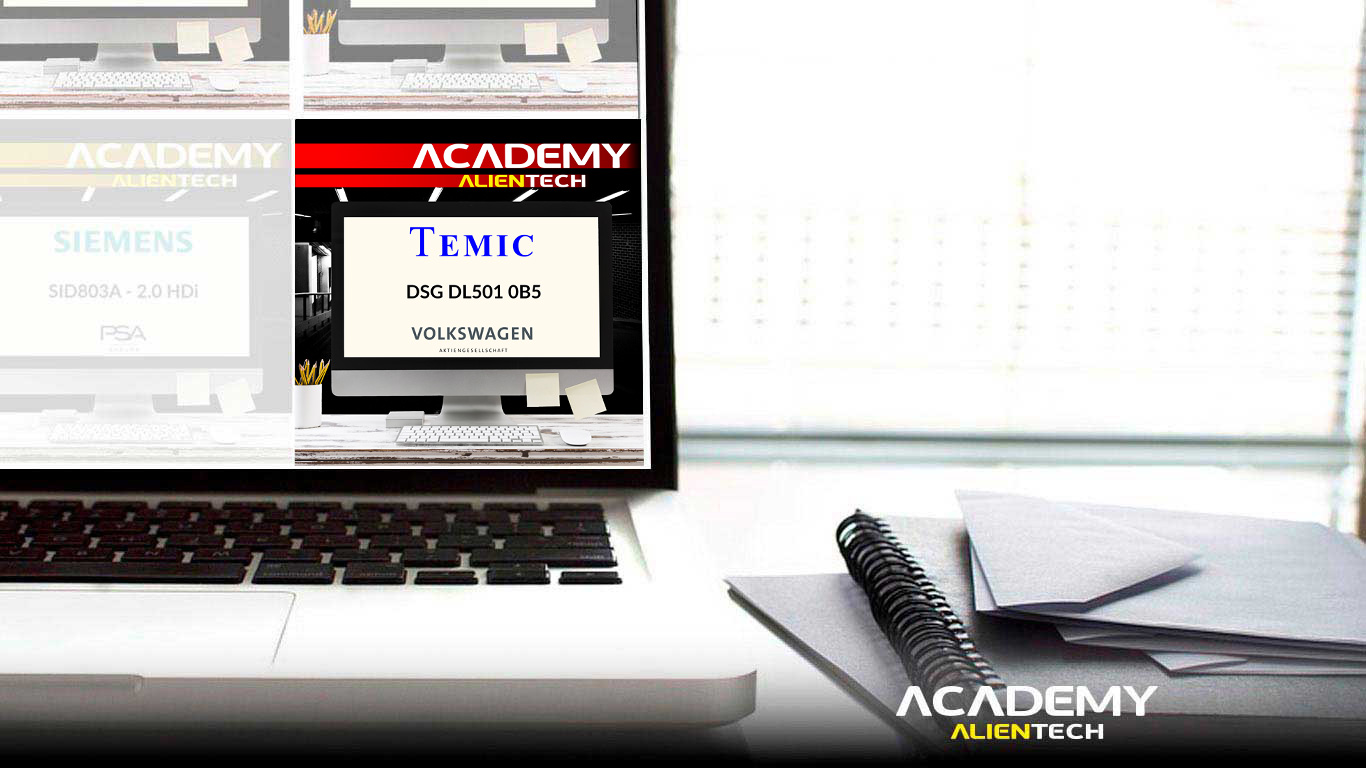 18 Jun 2020

VAG – TEMIC DSG DL501 0B5 – New practical training of chiptuning now online!
Did you tune a vehicle's ECU and didn't get the increases you were hoping for? A common cause could be the automatic transmission! Let's remove all of the obstacles that inhibit your vehicle from expressing its true potential…
This example, dedicated to the DSG DL501 0B5 automatic transmission, allows you to learn how to modify different parameters of the transmission control unit of your vehicle to achieve changes with different applications: increase the revs, increase the gear-change speed, the torque limiters, adjust the oil pressure and much more! Choose which changes to apply to your transmission and do it immediately!
other brand of
vag group
equipped with the same Gearbox
Rely on the professionals.
Choose Alientech
for your workshop.
To work on this vehicle and the many others equipped with the same control unit, you must rely on the best professional tools available on the market: KESSv2 and ECM Titanium. OBD programmer and Calibration editing software created and produced by Alientech.
Using only original and safe equipment, you can offer the best to your customers and get the most out of your work.
The changes that will be presented to you during this example have been studied by our Alientech technicians to allow you to unlock the limits imposed by the gearbox control unit, without, however, drastically increasing consumption or putting the efficiency and function of the transmission at risk.
This example is simple, effective and safe: what are you waiting for? Enter the Alientech Academy world and use our tuning examples whether you are a beginner or an expert tuner.