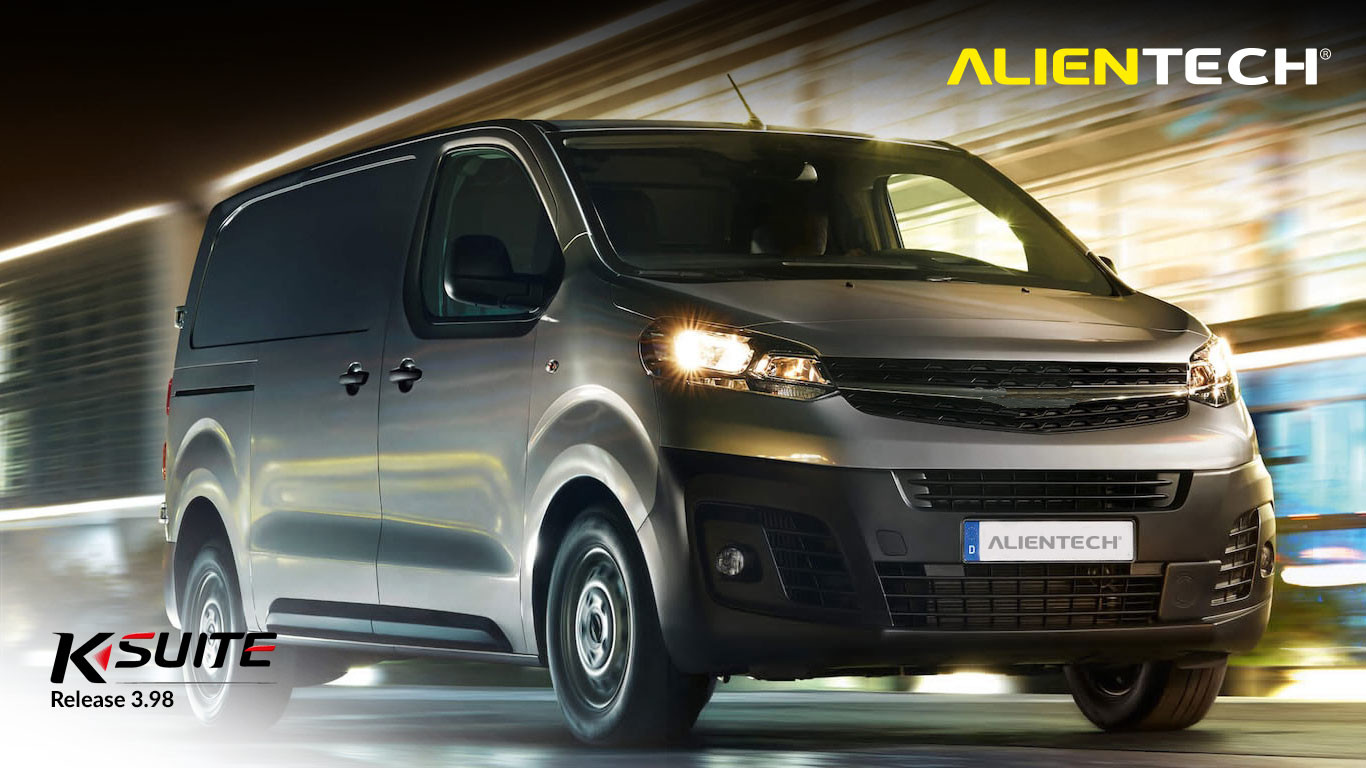 05 Aug 2020

Delphi DCM7.1A: read and write in Boot.
2020 PSA 2.0 BlueHDi available with the new K-TAG update.
Two new protocols enrich the list supported by K-TAG with many new vehicles.
The most interesting news is surely the support of the new ECU Delphi DCM7.1A, equipped on PSA group models.
The ECU in question, controlled by the TC297 microcontroller, manages the DW10 Diesel Common Rail Turbocharged engine. It is about the evolution of the first Diesel PSA first engine – known as HDi – that now equips the brand-new Opel and PSA models.
Peugeot 308, 508, 5008, C4 Space Tourer and Opel Vivaro, Zafira and Grandland X are some of the vehicles which are added to the widest vehicles list in the field.
The microcontroller that controls this ECU is:
| Model | ECU | Functions |
| --- | --- | --- |
| Citroen C4 SpaceTourer 2.0 BlueHDi 160 | Delphi DCM7.1A | RD, WR |
| Opel Grandland X 2.0 CDTI 8AT | Delphi DCM7.1A | RD, WR |
| Opel Vivaro C 2.0 CDTI 6MT | Delphi DCM7.1A | RD, WR |
| Opel Vivaro C 2.0 CDTI 8AT | Delphi DCM7.1A | RD, WR |
| Opel Vivaro Combi C 2.0 CDTI 6MT | Delphi DCM7.1A | RD, WR |
| Opel Vivaro Combi C 2.0 CDTI 8AT | Delphi DCM7.1A | RD, WR |
| Opel Zafira Life 2.0 CDTI 6MT | Delphi DCM7.1A | RD, WR |
| Opel Zafira Life 2.0 CDTI 8AT | Delphi DCM7.1A | RD, WR |
| Peugeot 308 T9 2.0 BlueHDi GT | Delphi DCM7.1A | RD, WR |
| Peugeot 5008 T87 2.0 BlueHDI 150 | Delphi DCM7.1A | RD, WR |
| Peugeot 5008 T87 2.0 BlueHDI 180 | Delphi DCM7.1A | RD, WR |
| Peugeot 508 2.0 BlueHDI 150 | Delphi DCM7.1A | RD, WR |
| Peugeot 508 2.0 BlueHDi 160 | Delphi DCM7.1A | RD, WR |
| Peugeot 508 SW 2.0 BlueHDI 150 | Delphi DCM7.1A | RD, WR |
| Peugeot 508 SW 2.0 BlueHDi 160 | Delphi DCM7.1A | RD, WR |
The Brand Hyundai extends thanks to 7 new models, produced between the 2016 and 2019, like H1, I800 and H300
| Model | ECU | Functions |
| --- | --- | --- |
| Hyundai Grand Starex 2.5 16v CRDi | Denso 39199-4ADN0 | RD, WR, Clone |
| Hyundai H1 2.5 16v CRDi | Denso 39199-4ADN0 | RD, WR, Clone |
| Hyundai H300 2.5 16v CRDi | Denso 39199-4ADN0 | RD, WR, Clone |
| Hyundai Huiyi 2.5 16v CRDi | Denso 39199-4ADN0 | RD, WR, Clone |
| Hyundai I800 2.5 16v CRDi | Denso 39199-4ADN0 | RD, WR, Clone |
| Hyundai Starex TQ 2.5 16v CRDi | Denso 39199-4ADN0 | RD, WR, Clone |
| Hyundai Starex Royale 2.5 16v CRDi | Denso 39199-4ADN0 | RD, WR, Clone |