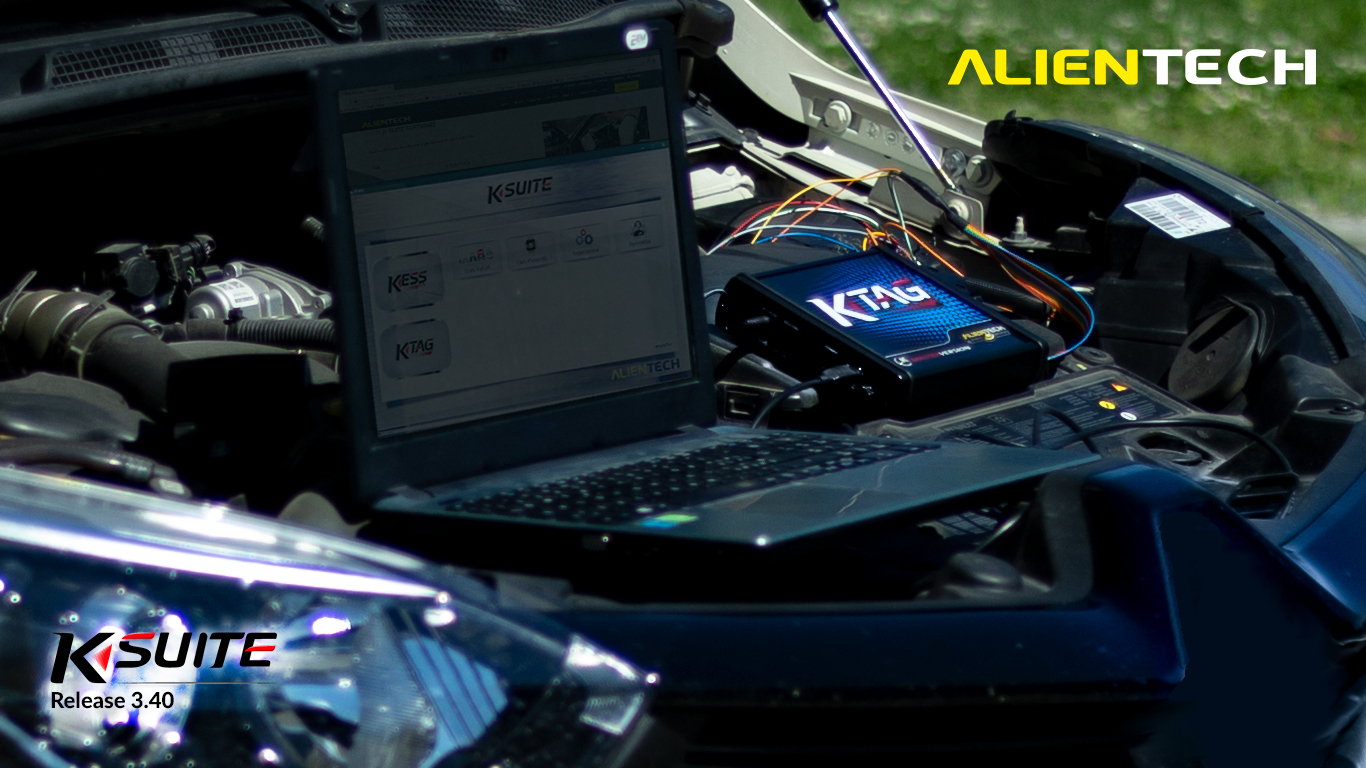 07 May 2019

K-TAG TRICORE SERVICE MODE: FIVE NEW MICROCONTROLLERS SUPPORTED!
Important news: today we add five new microcontrollers to the TRICORE SERVICE MODE!
The number of control units that can be written and read on the bench without opening the ECU increases more and more!
TC1762 TC1766 TC1767 TC1797 TC1793 are the new microcontrollers on which you can work with K-TAG, thanks to the new K-Suite update.
Mercedes, Deutz, Nissan, Mahindra, Rotax are just some of the vehicles on which you can work directly through the connector, without opening the ECU.
New ECUs supported by K-TAG with Tricore SM:
NEW PLUGIN
BOSCH MEG17.9.12 IROM TC1762 KIA TSM
BOSCH MEDV17.2 IROM TC1766 MINI TSM
BOSCH MEDV17.4 IROM TC1766 PSA TSM
BOSCH EDC17C11 IROM TC1766 RENAULT TSM
BOSCH ME17.8.5 IROM TC1766 ROTAX TSM
BOSCH EDC17CP07/CP37 IROM TC1766 TOYOTA TSM
BOSCH EDC17C53 IROM TC1767 MAHINDRA TSM
BOSCH EDC17C42 IROM TC1767 NISSAN/RENAULT TSM
BOSCH EDC17C53 IROM TC1767 GWM TSM
BOSCH EDC17C53 IROM TC1767 LDV TSM
BOSCH EDC17C69 IROM TC1793 SUZUKI TSM
BOSCH EDC17CP62 IROM TC1793 TPROT KIA/HYUNDAI TSM
BOSCH MED17.5.3 IROM TC1793 FCA TSM
BOSCH EDC17C43 IROM TC1797 MERCEDES TSM
BOSCH EDC17CP52 IROM TC1797 IVECO TSM
BOSCH EDC17CP52 IROM TC1797 FCA TSM
BOSCH EDC17CP52 IROM TC1797 MITSUBISHI TSM
BOSCH EDC17CV56 IROM TC1797 DEUTZ TSM
BOSCH MED17.7.1 IROM TC1797 MERCEDES TSM
Download now the vehicle list supported by K-Suite
For more information on K-TAG and the new Tricore Service Mode activation