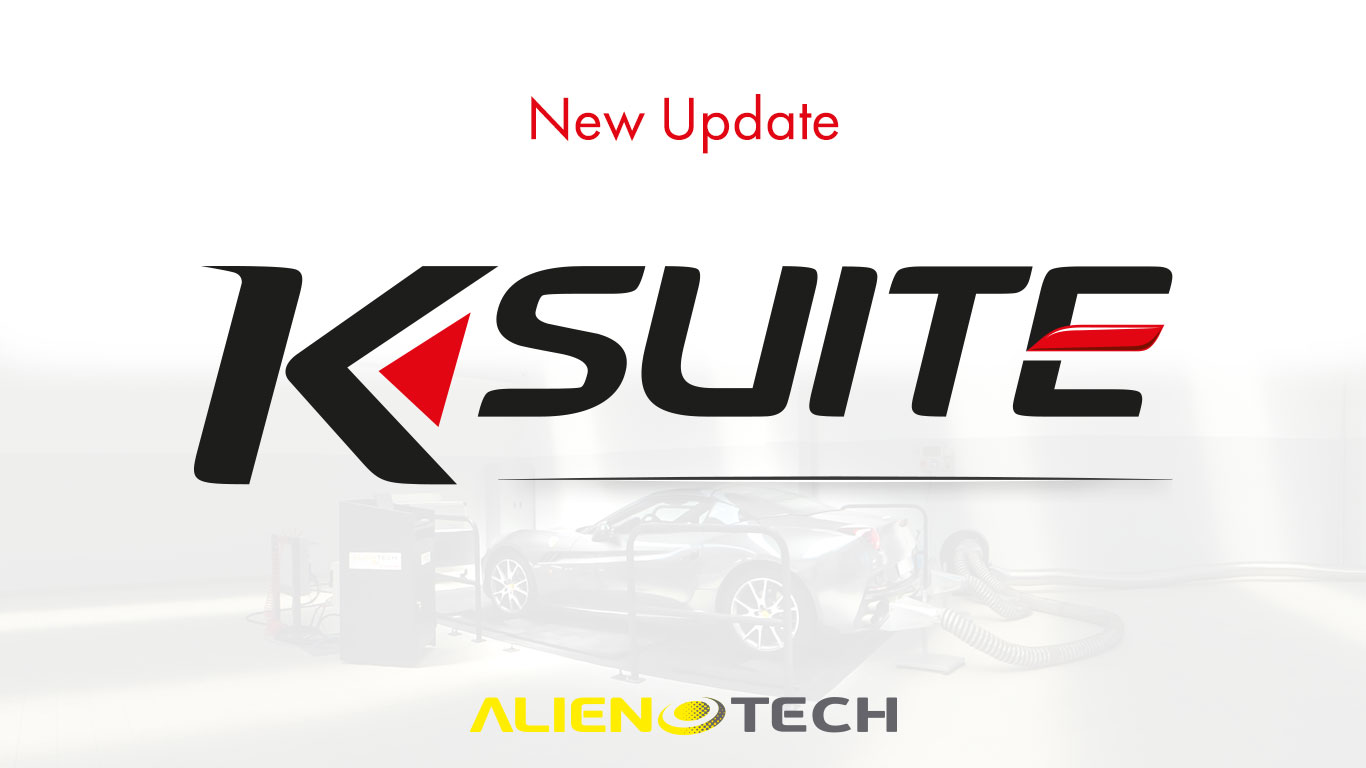 28 Nov 2017

K-Suite 2.41
K-Suite 2.41
From now on, you will be able to work via OBD on this ECUs Continental:
VAG Simos PCR 2.1
Ford-Land Rover SID208
Ford SID211
Ford-Mazda SID807evo
VOLVO SID807
For some of this news, there won't be a new dedicated protocol, because we decided to include the novelties in the related protocols already activated: there will be no additional cost and you'll work via OBD. If your subscription is not activated, you can work via OBD Patch.
Moreover, many interesting innovations for K-TAG and new Transmission Control Unit supported!
EXTRA
Now you can work with the following VAG engine codes:
– CJXC
– CJXE
– CJXH
– DJHA
– DJHB
We've completely rewritten the Virtual Reading function.
Update your K-Suite right now!
Possible connections on KESSv2 and K-TAG

| | | | | | | |
| --- | --- | --- | --- | --- | --- | --- |
| OBD | OBD Patch | OBD Password | OBD Virtual Reading | Boot | OBD Boot | Direct Connection |
News on KESSv2 and K-TAG
Vehicle
Ecu
ECU Version
Micro
Maker
Method
Bosch
ME17.7
TC1796
Mercedes
Bosch
MED17.1.10
TC1793
VAG
Continental
SID208
 TC1797
Ford
Continental
SID208
 TC1797
Land Rover
Continental
SID209
 TC1797
Ford
Continental
SID807evo
TC1797
Ford
Continental
SID807evo
TC1797
Mazda
Continental
SID211
 TC1791
Ford
Continental
SID807
TC1796
Volvo
Continental
Simos PCR 2.1
TC1796
VAG
Delco
E39
Chevrolet
Hitachi
SH72543
Subaru
Kefico
CPEDC2.20.1
TC1782
Hyundai
Kefico
CPEDC2.20.1
TC1782
Kia
Motorola
NCG3
Chrysler
Motorola
NCG3
Dodge
Motorola
NCG3
Jeep
Bosch
EDC7C32 Master & Slave
MAN
Bosch
EDC17CV45
Kubota
Delphi
DCM3.3
JCB
Motorola
CM2150E
Dennis Cummins
Motorola
CM850
Otocar Cummins
Gearbox | News
Vehicle
Maker
Gearbox version
Ecu
Ecu version
Method
Chrysler
ZF 8HP70
ZF
8HP70
Dodge
ZF 8HP70
ZF
8HP70
Jeep
ZF 8HP70
ZF
8HP70
Download new K-Suite Update!
Full reading and writing without opening the ECU with K-TAG for Bosch EDC17CP10 and Delphi CRD3.E/F/P Mercedes-Benz. 4 new protocols to work in Service Mode on dozens of Mercedes-Benz and Infiniti vehicles, in production from 2008 to today, equipped with......

Become the most famous tuner in the world. Give value to your maps thanks to the new Alientech Manager update. Powergate3+ Powergate3+ is the ECU programming Unit to configure and customize with your modified files. It is the right solution......

OBD programming. News protocols for ECU Bosch MD1 and MG1 equipped on dozens of VAG group vehicles. With this update, KESSv2 becomes your own tool able to remap through OBD dozens of Audi, Seat, Skoda, and Volkswagen vehicles, equipped with......