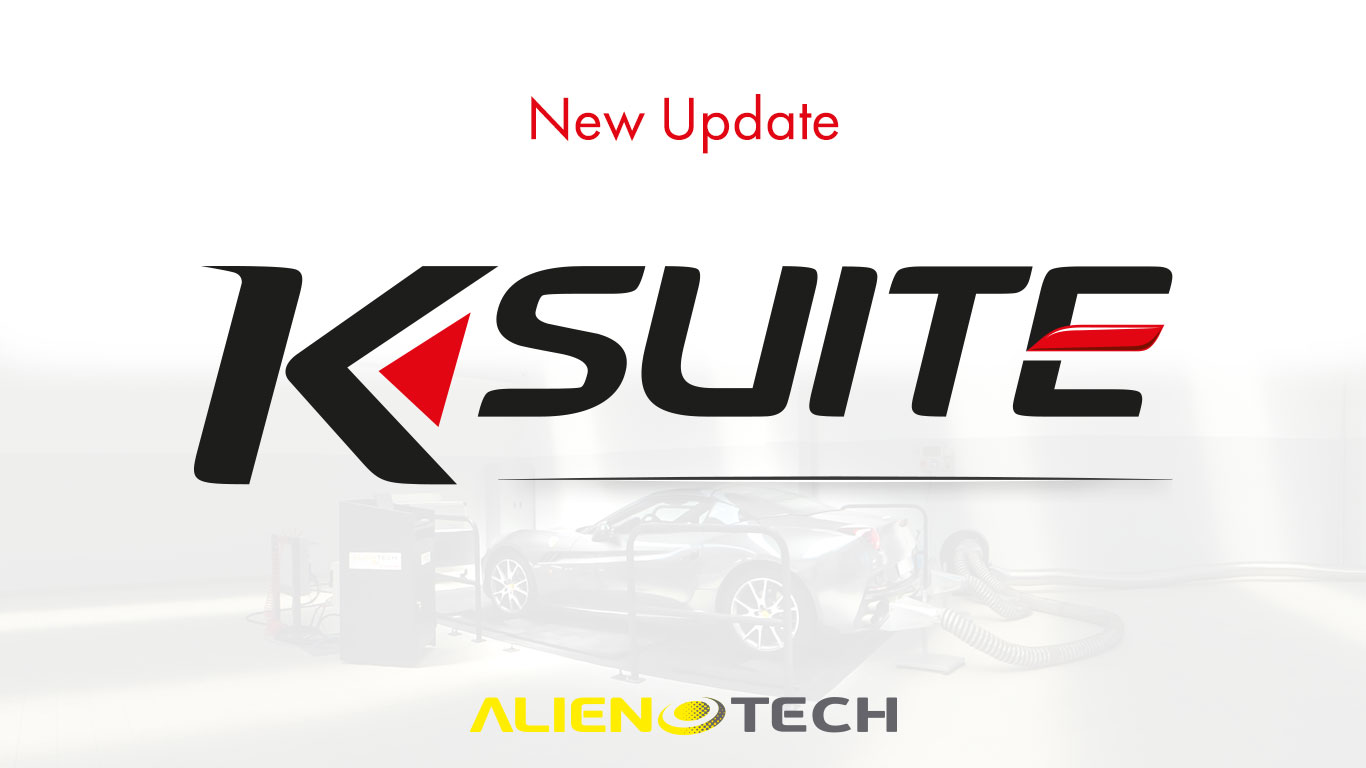 26 Sep 2017

K-Suite 2.39

K-Suite 2.39. New protocols for KESSv2 and K-TAG.

In the last few months, we have worked to try to reduce the distance between what we have been offering and your real needs. We know there is still a long way to go, but we are working on it every day. In addition to this, we keep on researching and studying what are not yet your needs, but that they will be.

We want to listen to you, understand what you need to become a valued professional who chooses to use trusted and reliable original tools, because they are worth it and you would not want anything but these.

Update your tools and start working right away!
KESSv2 and K-TAG | News
Legend

| | | | | |
| --- | --- | --- | --- | --- |
| OBD | OBD Patch | OBD Password | Boot | Direct Connection |
Vehicle
Ecu
ECU Version
Micro
Maker
Method
Bosch
EDC7UC31
MWM Volvo
Bosch
ME17.8.8
TC1728
Baic
Bosch
MED17.9.7
TC1797
Jaguar
Bosch
MED17.9.7
TC1797
Land Rover
Continental
SID307
TC1767
Mercedes
Continental
SID307
TC1767
Nissan
Continental
SID307
TC1767
Renault
Continental
SID309
TC1767
Nissan
Continental
SID309
TC1767
Opel
Continental
SID309
TC1767
Renault
Continental
SID310
TC1791
Dacia
Continental
SID310
TC1791
Infinity
Continental
SID310
TC1791
Mercedes
Continental
SID310
TC1791
Nissan
Continental
SID310
TC1791
Opel
Continental
SID310
TC1791
Renault
Continental
SID807
TC1797
Volvo
Denso
275036-5810
76F0085
Toyota
Denso
275922-856
76F0040AGD
Toyota
Marelli
8DF
MPC5565
Alfa Romeo
Marelli
8DF
MPC5565
Dodge
Marelli
8DF
MPC5565
Fiat
Marelli
8DF
MPC5565
Jeep
Marelli
8DF
MPC5565
Lancia
Marelli
8F2
MPC5565
Alfa Romeo
Marelli
8F2
MPC5565
Dodge
Marelli
8F2
MPC5565
Fiat
Marelli
8F2
MPC5565
Jeep
Marelli
8F2
MPC5565
Lancia
Marelli
IAW 8GMF
MPC5565
Alfa Romeo
Marelli
IAW 8GMF
MPC5565
Dodge
Marelli
IAW 8GMF
MPC5565
Fiat
Marelli
IAW 8GMF
MPC5565
Jeep
Marelli
IAW 8GMF
MPC5565
Lancia
Motorola
CM2350A
Cummins Wirtgen
Motorola
CM850 CAN
Cummins Hitachi
Gearbox | News
Vehicle Type
Maker
Gearbox version
Ecu
Ecu version
Micro
Method
Abarth
Selespeed
Marelli
CFC319
ST10F280
Alfa Romeo
Selespeed
Marelli
CFC319
ST10F280
Alfa Romeo
TCTC635
Marelli
8TDF
MPC5553
Dodge
TCTC635
Marelli
8TDF
MPC5553
Fiat
Selespeed
Marelli
CFC319
ST10F280
Fiat
TCTC635
Marelli
8TDF
MPC5553
Jeep
TCTC635
Marelli
8TDF
MPC5553
Lamborghini
E-Gear
Marelli
CFC311
MPC5553
Download new K-Suite Update!
Full reading and writing without opening the ECU with K-TAG for Bosch EDC17CP10 and Delphi CRD3.E/F/P Mercedes-Benz. 4 new protocols to work in Service Mode on dozens of Mercedes-Benz and Infiniti vehicles, in production from 2008 to today, equipped with......

Become the most famous tuner in the world. Give value to your maps thanks to the new Alientech Manager update. Powergate3+ Powergate3+ is the ECU programming Unit to configure and customize with your modified files. It is the right solution......

OBD programming. News protocols for ECU Bosch MD1 and MG1 equipped on dozens of VAG group vehicles. With this update, KESSv2 becomes your own tool able to remap through OBD dozens of Audi, Seat, Skoda, and Volkswagen vehicles, equipped with......