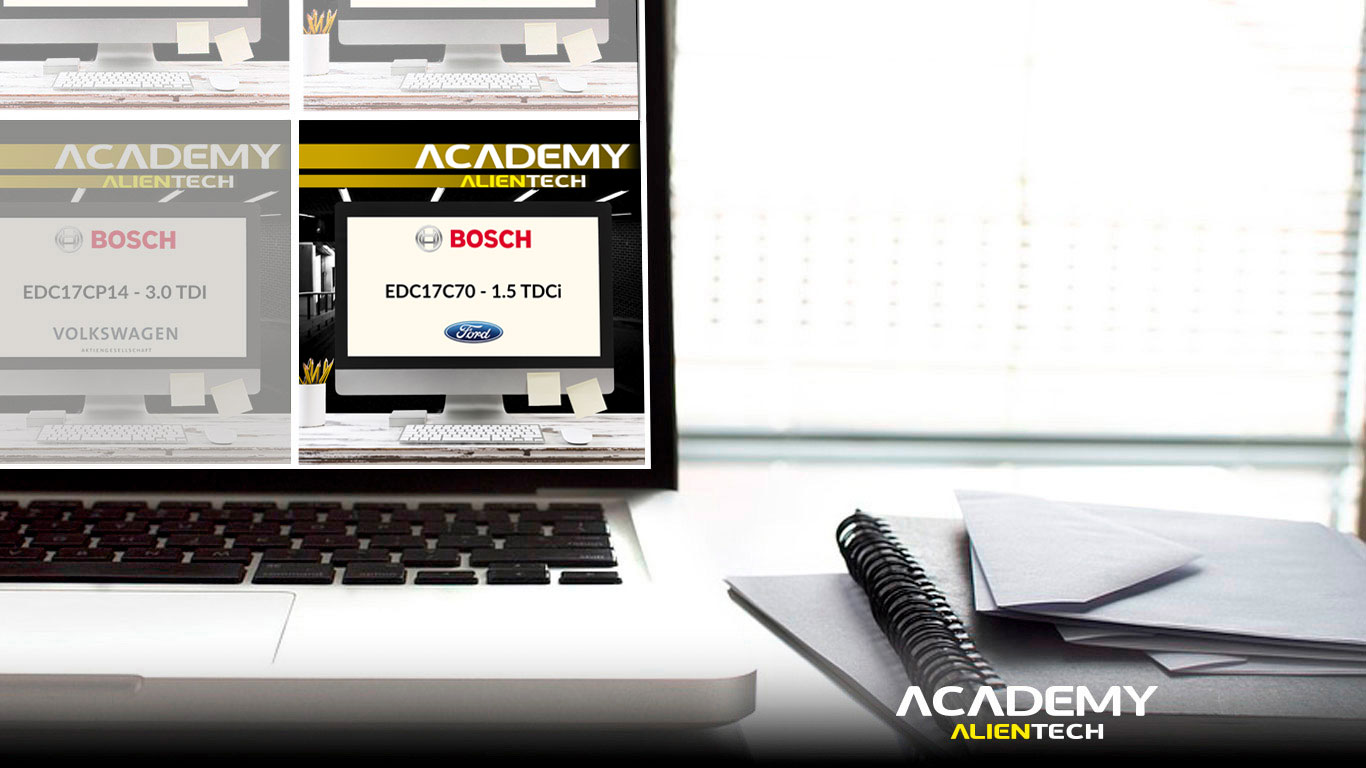 20 Mar 2020

Ford Kuga Bosch EDC17C70. Learn to remap with the new practical training of chiptuning now available online!
Has a Ford vehicle come in with a 1.5l TDCi engine equipped with a Bosch EDC17C70 control unit, and you don't know how to remap it?

Alientech has already worked for you!
With this example, you'll be able to follow our tuning procedure step-by step, through the ECM Titanium software at an affordable price.
Based on Alientech's standard procedure, which was developed over many years of experience in the field, Alientech's team created a tuning procedure specifically hand-tailored for the Ford Kuga.
Other Ford vehicles equipped with the same ECU and engine.
Rely on the professionals.
Choose Alientech
for your workshop.
To work on this vehicle and the many others equipped with the same control unit, you must rely on the best professional tools available on the market: KESSv2 and ECM Titanium. OBD programmer and Calibration editing software created and produced by Alientech.
Using only original and safe equipment, you can offer the best to your customers and get the most out of your work.
Expand your offering and satisfy those clients that bring in not only Ford Kuga, but also numerous other Ford vehicles! Indeed, in this example we will show you the other vehicles on which you can apply a similar procedure.
An essential set for your career in just 30 minutes!