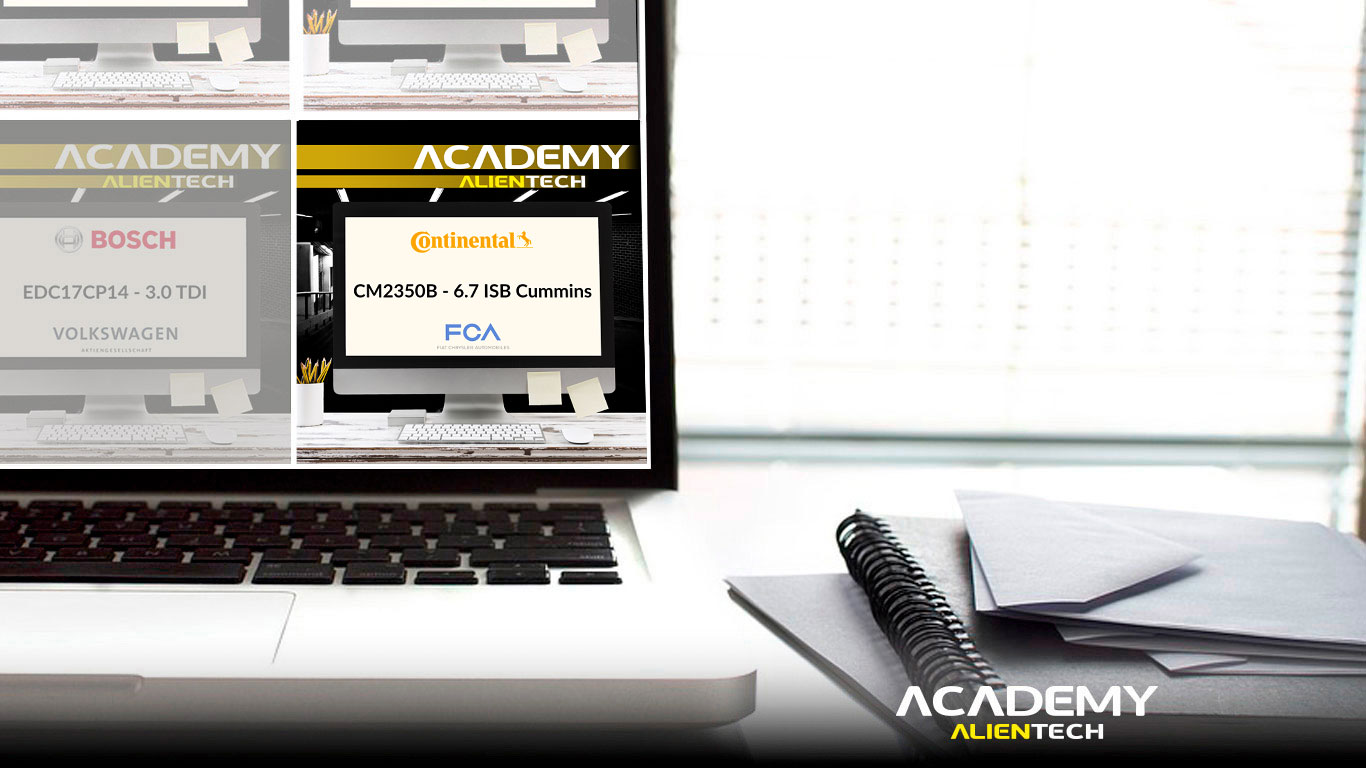 11 May 2020

Dodge RAM Continental CM2350B – New practical training of chiptuning now online!
The Dodge RAM 2500 is one of the most powerful pick-ups ever built. Its 6.7l turbo Diesel engine hides great potential, providing almost 1000 Nms of torque. How do you develop more than a thousand? Discover how with Alientech Academy!
Working on the engine control unit allows you to achieve truly surprising results: thanks to this tuning example tutorial created by Alientech technicians, you will be able to learn all the information you need to know before proceeding with the remapping.
The Dodge RAM 2500 is equipped with a 6.7l turbo diesel engine, which, in its original version, provides 276 kWs of maximum power. The vehicle we analyzed is equipped with a 6-speed automatic transmission and all-wheel drive. Alientech technicians have been able to effectively balance the changes to the original file in order to obtain an incredible increase in performance without damaging the mechanical components!
Other Bmw models equipped with the same ECU.
Rely on the professionals.
Choose Alientech
for your workshop.
To work on this vehicle and the many others equipped with the same control unit, you must rely on the best professional tools available on the market: KESSv2 and ECM Titanium. OBD programmer and Calibration editing software created and produced by Alientech.
Using only original and safe equipment, you can offer the best to your customers and get the most out of your work.
Both beginner and more experienced tuners will find the information contained in the course useful: the former will be able to easily obtain the results guaranteed by Alientech technicians, the latter will be able to use the changes and information provided as a starting point for their own customized modifications. In just half an hour and with a small amount of money, you will learn a versatile, effective and guaranteed tuning application.
So what are you waiting for? Raise the potential of your Dodge RAM and enter the Alientech Academy world!