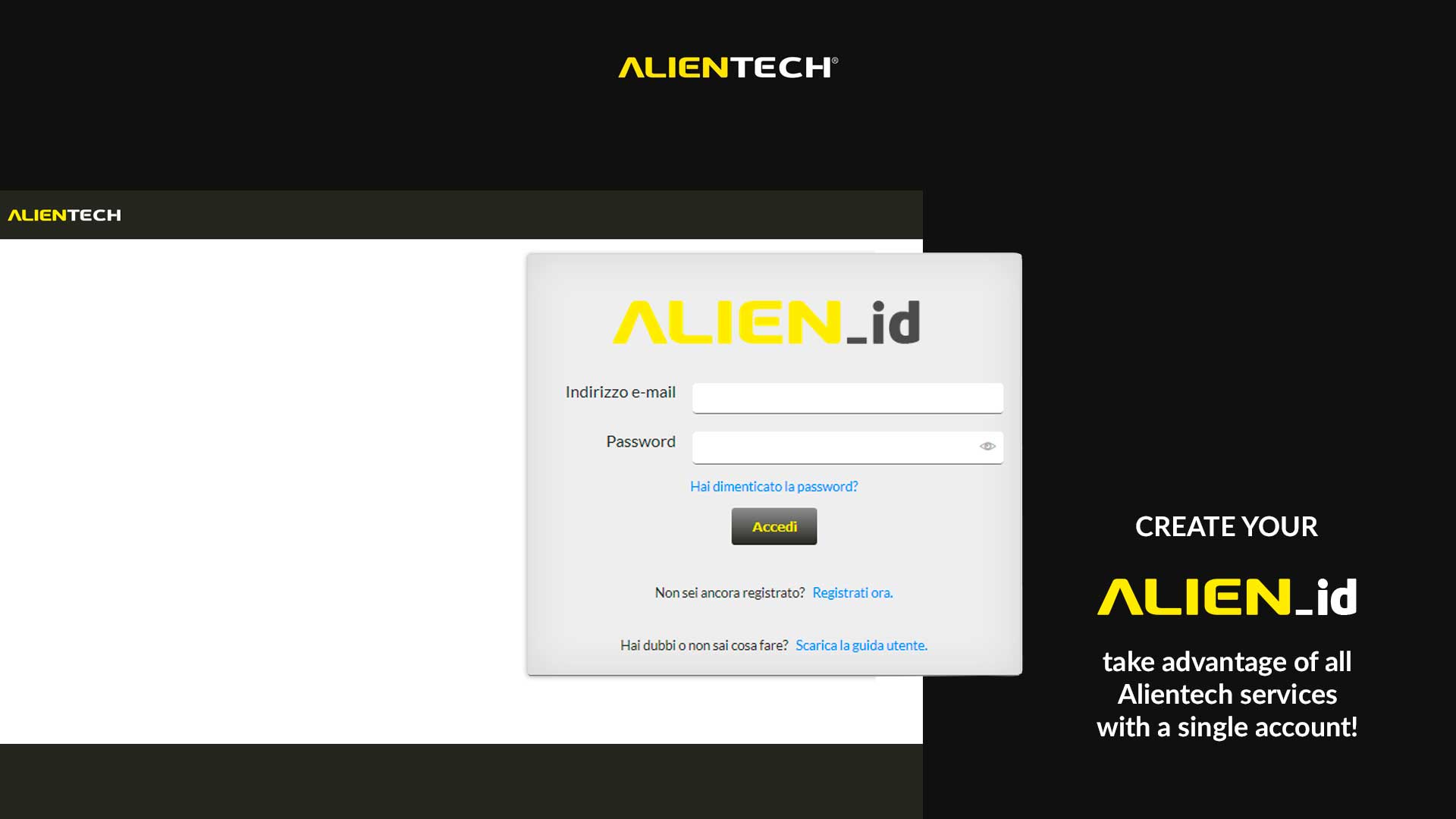 07 Sep 2020

Create your ALIEN_id!

From 1 October 2020, your login credentials – your customer code and password – will no longer allow access to Alientech online services.


To access and use our online services, you must have an ALIEN_id.

Having an ALIEN_id is really simple:

Log in to Alientech Database using your customer code and follow the steps provided.
For any doubts, you can download the USER GUIDE that our technical staff has drawn up to help you.

 
ALIEN_id: take advantage of all Alientech services with a single account!
Having an ALIEN_id is essential: with a single account (email and password), you can manage and access all the services reserved for Alientech customers, now accessible from a single platform, the Alientech Dashboard.
Overview of Alientech services offered through the Alientech Dashboard
remember to activate your ALIEN_id no later than 01.10.2020.