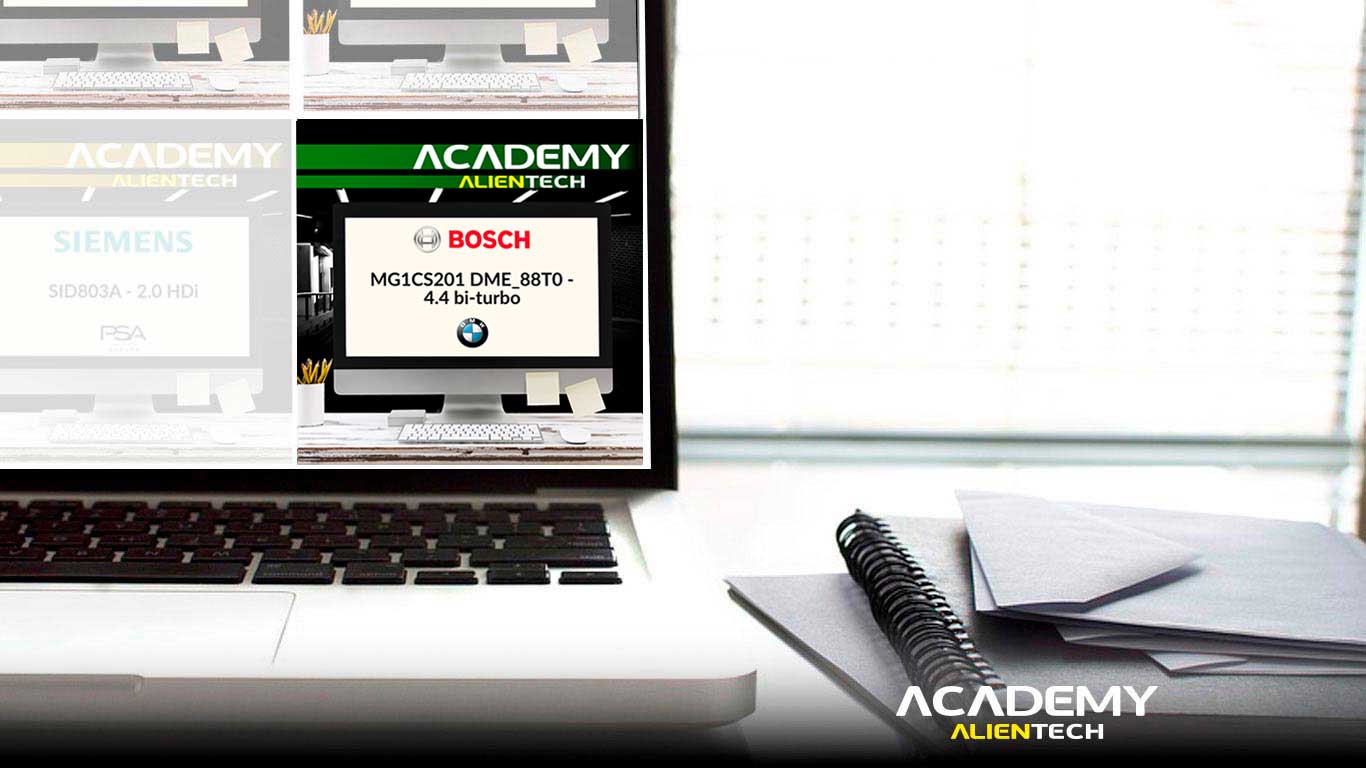 30 Apr 2020

BMW M5 Bosch MG1CS201 – New practical training of chiptuning now online!
Today we present a new remapping practice that involves a brand new vehicle with incredible potential: BMW M5 Competion. Only a dreamer can think of being able to improve this type of vehicle... But we did it!
The exclusive 4.4l bi-turbo petrol engine of the M5 Competition is a real wonder of mechanics. Remapping it with guaranteed results is a source of pride about which every tuner would like to boast!
This practice conceived and developed by Alientech technicians will allow you to increase the maximum torque and power of the engine of the M5, and to optimize its fuel consumption. Here, in fact, you will find all the practical instructions essential to completing the tuning procedure for the vehicle in question.
The BMW M5 Competition is equipped with a powerful 4.4l bi-turbo petrol engine that, in its original version, delivers 460 kWs of maximum power and over 600 Nms of torque. The vehicle we analysed is equipped with all-wheel drive and an 8-speed ZF 8HP75 automatic transmission.
Bosch MG1CS201 DME_88T0
4.4l bi-turbo
BMW M5 Competition, petrol, 2019
Other Bmw models equipped with the same ECU.
Rely on the professionals.
Choose Alientech
for your workshop.
To work on this vehicle and the many others equipped with the same control unit, you must rely on the best professional tools available on the market: KESSv2 and ECM Titanium. OBD programmer and Calibration editing software created and produced by Alientech.
Using only original and safe equipment, you can offer the best to your customers and get the most out of your work.
It doesn't matter if you are a beginner or expert tuner: the information contained in the course will be equally valuable to you. The tuner will immediately be able to modify a vehicle resulting in extraordinary performance, the latter will be given a good starting point for developing your personalized modified file.
Become a professional tuner and make your BMW M5 Competition even more incredible!