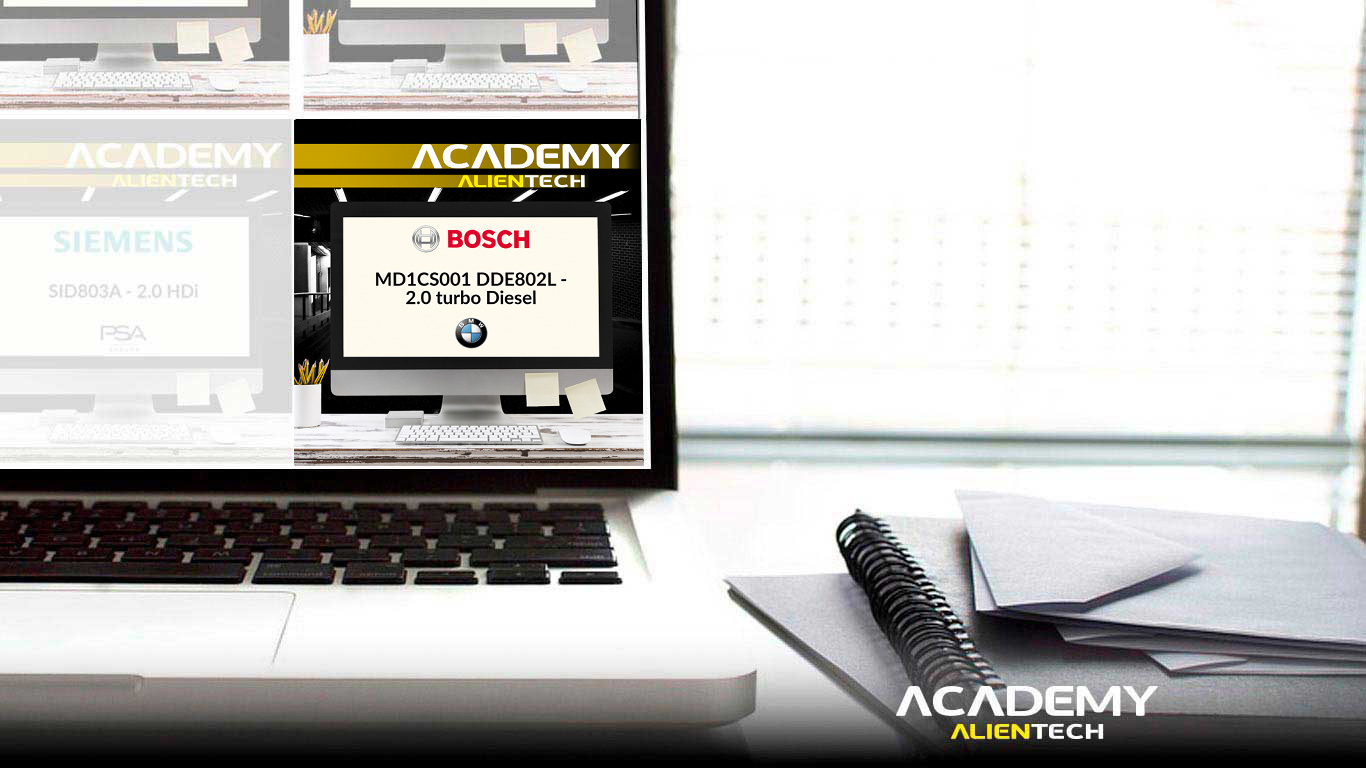 24 Jun 2020

BMW – Bosch MD1CS001 – DDE802L – New practical training of chiptuning now online!
The 2018 BMW Series 5 520d xDrive G30 is a model appreciated by all car enthusiasts looking for luxury and practicality in a vehicle, combined with the reliability that only BMW can guarantee. Alientech technicians achieved maximum performance by developing a tuning procedure that improves vehicle performance, without affecting the degree of reliability.
Follow these small steps to find out how our Alientech tuners have managed to increase the maximum torque and power of the xDrive 5 Series 520d engine. In this practical video lesson of about 30 minutes, we will provide you with everything you need to know before proceeding with the remapping of your vehicle's ECU. You will follow the tuning procedure on the ECM Titanium software, and you will evaluate the increase in performance and diagnostics after writing the modified file. All of that, at a competitive price!
The BMW 5 Series 520d xDrive is equipped with a 2.0l turbo Diesel engine which, in its original version, provides 140 kW of maximum power. The specific vehicle we analysed is equipped with an all-wheel drive and an 8-speed ZF8HP50 automatic transmission. The Alientech technicians have been able to balance the changes to the original file in order to obtain an incredible increase in performance without damaging the mechanical and electrical components!
Other BMW
equipped with the same engine and ECU
Rely on the professionals.
Choose Alientech
for your workshop.
To work on this vehicle and the many others equipped with the same control unit, you must rely on the best professional tools available on the market: KESSv2 and ECM Titanium. OBD programmer and Calibration editing software created and produced by Alientech.
Using only original and safe equipment, you can offer the best to your customers and get the most out of your work.
This remapping procedure, which guarantees a notable increase in performance, is also a good starting point for the modification of other BMW vehicles equipped with the same engine or a variant. By learning the procedure, it will be easy to expand the opportunities of your workshop and improve in your profession as a tuner!
It doesn't matter if you are a beginner or expert tuner: the information contained in the example will be equally valuable to you.