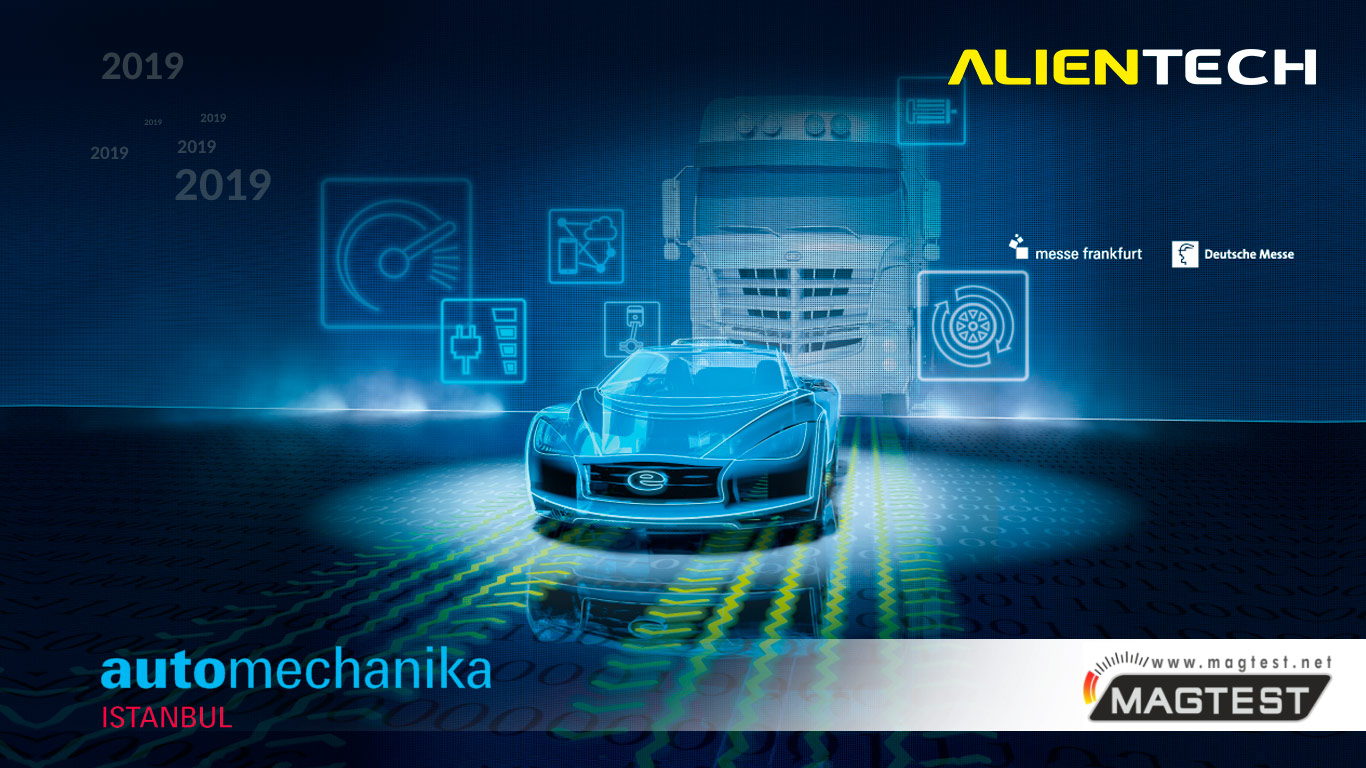 27 Mar 2019

Automechanika Istanbul // Magtest Hall 14 E100

Turkey's Leading International Trade Fair for the Automotive Industry // 4-7 April 2019 // Istanbul.

This time it's up to Turkey – Istanbul – for one of the most important events about automotive industry in that area. Turkey is the most western part of Asia and, although these are years of strong geopolitical tension, it is highly receptive, welcoming and open to many points of view and technological innovation too.

Automechanika Istanbul 2019 will be held from 4th to 7th April 2019!

More info about this Exhibition!
About last edition…
Automechanika Istanbul 2018 closed with record numbers: 1,351 exhibitors met with 45,979 visitors from all around the world during 5-8 April 2018. Bringing the major players in the Turkish and European industries together, this fair has become a meeting point, for Turkey as well as for the surrounding regions.
Location Automechanika Istanbul 2019 // Tüyap Fair Convention and Congress Center
Alientech Official Dealer // MAGTEST Elektronik // Hall 14 Booth E100
Thanks to our Official Dealer in Turkey, MAGTEST Elektronik. End. Oto. Yön. Sist. Tic. Ltd. Şti, Alientech participates as protagonist at the most important Exhibition worldwide. 4 days dedicated to innovation, to meet and make new business. Come and visit us! We'll be waiting for you at Hall 14 Booth E100.
Opening times
Thursday – Saturday: 4. – 6.4.2019 // 10.00 – 18.00 hrs
Sunday 7.4.2019 // 10:00 – 17:00 hrs
Automechanika Istanbul is where you need to be
Industry meeting place: Automechanika Istanbul brings industry, retail and seminars together in one place. The last event drew 45,979 trade visitors from 120 countries.
At the heart of the action: Bridge location between Europe, the Middle East, North Africaand CIS region.
Large yet accessible: More than 1,351 exhibitors come here to showcase their latest developments. Thanks to the exhibition grounds' clear structure and visitor guidance systems, you'll have no trouble finding what you're looking for.
Globally networked: Moreover 40,000 buyers to build relationships with existing customers from all over the world.