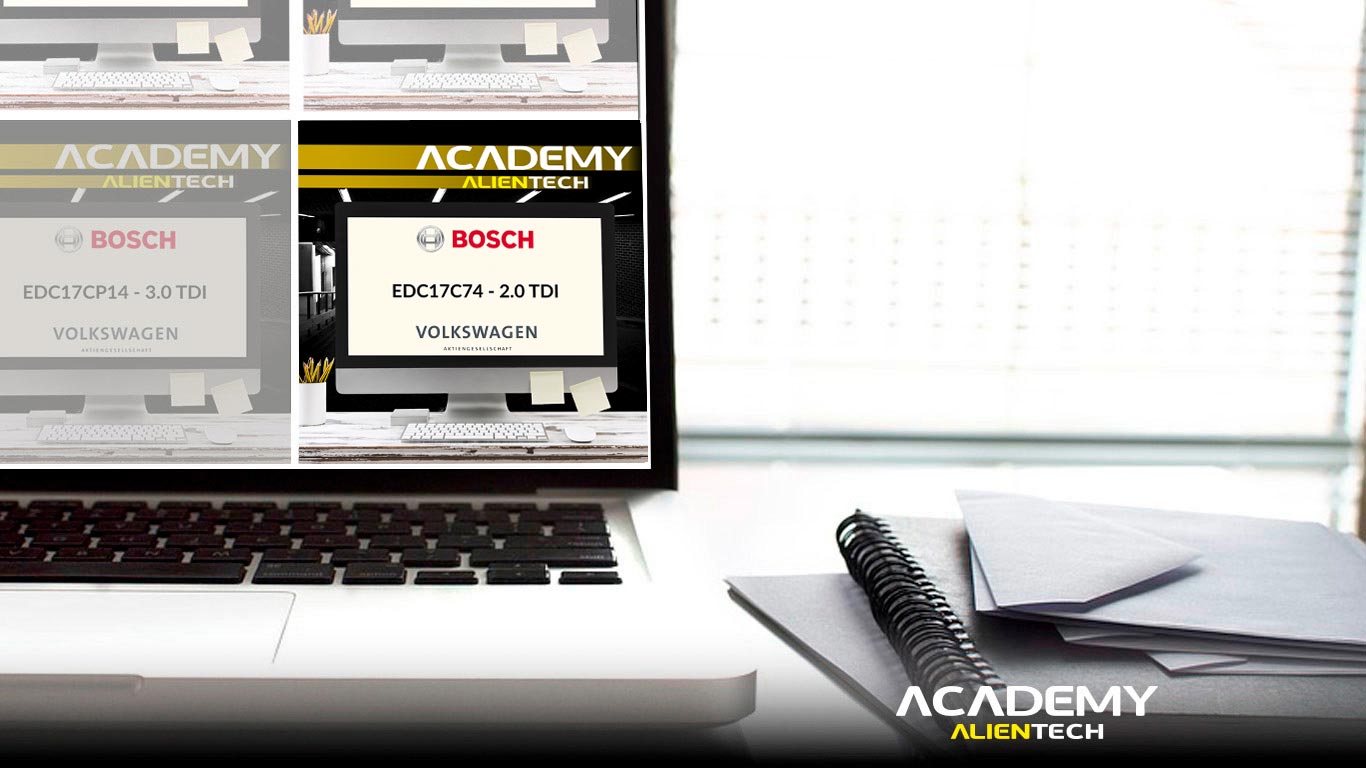 20 May 2020

Audi A3 Bosch EDC17C74 – New practical training of chiptuning now online!
The Audi A3 is a well-known car, appreciated mainly for its versatility. Alientech has created a tuning procedure that will help you improve the performance of your A3, without compromising reliability. How do you make your VAG vehicles more powerful and better performing? Trust the knowledge of Alientech Academy.
This tuning example is complete and fast. Firstly, you will find many useful details related to the vehicle, the engine and the engine control unit. Then, you will follow the tuning procedure on the ECM Titanium software, aided by our graphic tools. Lastly, we will analyse the results by comparing the diagnostic and test bench data.
other brand of
vag group
equipped with the same ECU
Rely on the professionals.
Choose Alientech
for your workshop.
To work on this vehicle and the many others equipped with the same control unit, you must rely on the best professional tools available on the market: KESSv2 and ECM Titanium. OBD programmer and Calibration editing software created and produced by Alientech.
Using only original and safe equipment, you can offer the best to your customers and get the most out of your work.
Don't worry if you're just a beginner! This practice is suitable for both beginners and experts: the former will be able to get down to business immediately, while the latter will use our example as a starting point to develop their own performance-enhancing modifications.
What are you waiting for? Enter the Alientech Academy world and become an expert tuner!