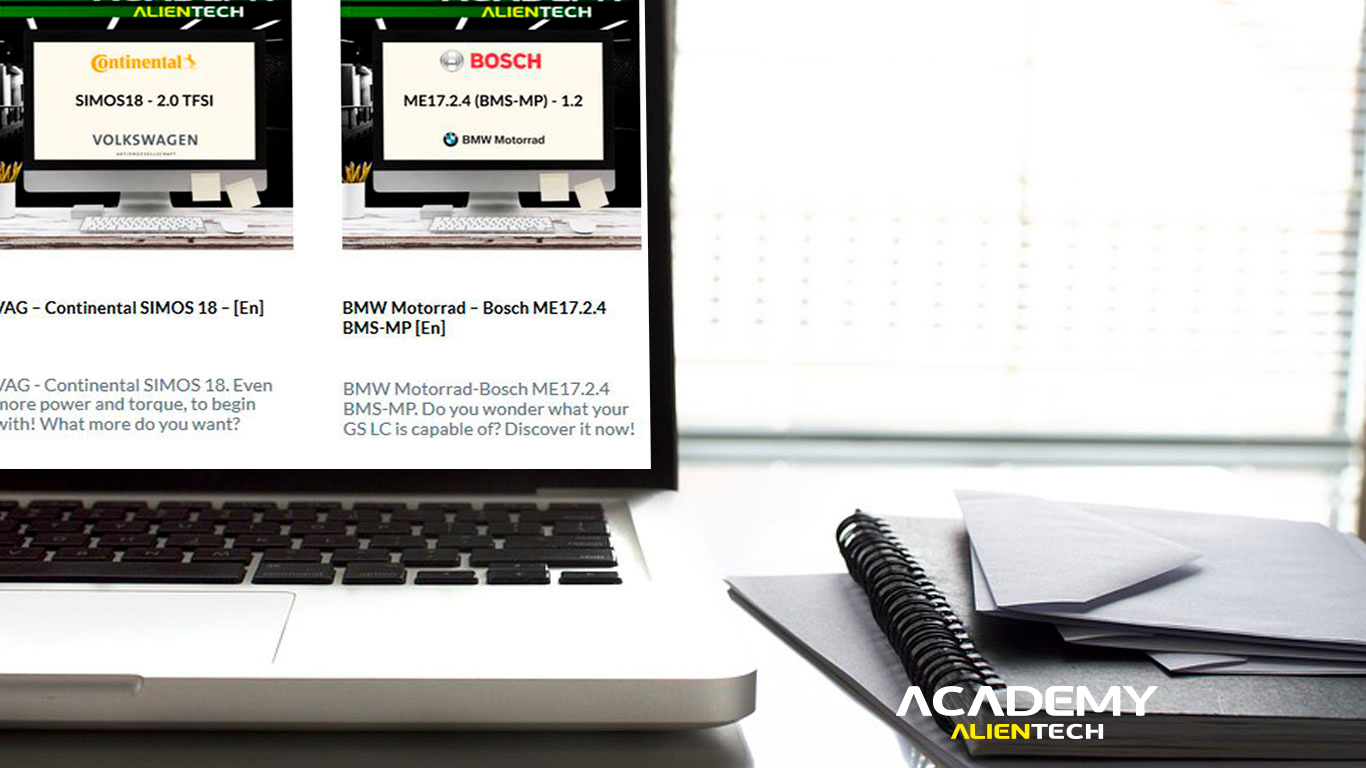 29 Feb 2020

Alientech Academy: New online courses!
Not only cars and motorcycles: learn to remap DQ250 MQB automatic gearbox and John deere tractor!
Monographic training units on specific topics, to make you even more expert. An intuitive and in-depth structure, able to provide you with specific skills.
A path that you can follow where and when you want, thanks to the e-learning mode. Videos that will show you useful remapping practices on cars, trucks, motorcycles, tractors and gearbox, according to the type of engine they are equipped with: petrol, diesel, hybrids.
A great opportunity to increase your skills, make the difference between you and all the amateurs who are strongly spoiling the market!
NEW COURSES ON: GEARBOX, TRACTORS, CARS AND MOTORCYCLES
Do you want to be the professional that everyone wants? Alientech offers you the opportunity to increase your knowledge, without time constraints or precise dates. You will manage your time, we give you the opportunity to increase your skills.
Follow us on our social networks to get a preview of all the info on the new online courses available! Stay up to date with Alientech Academy courses!