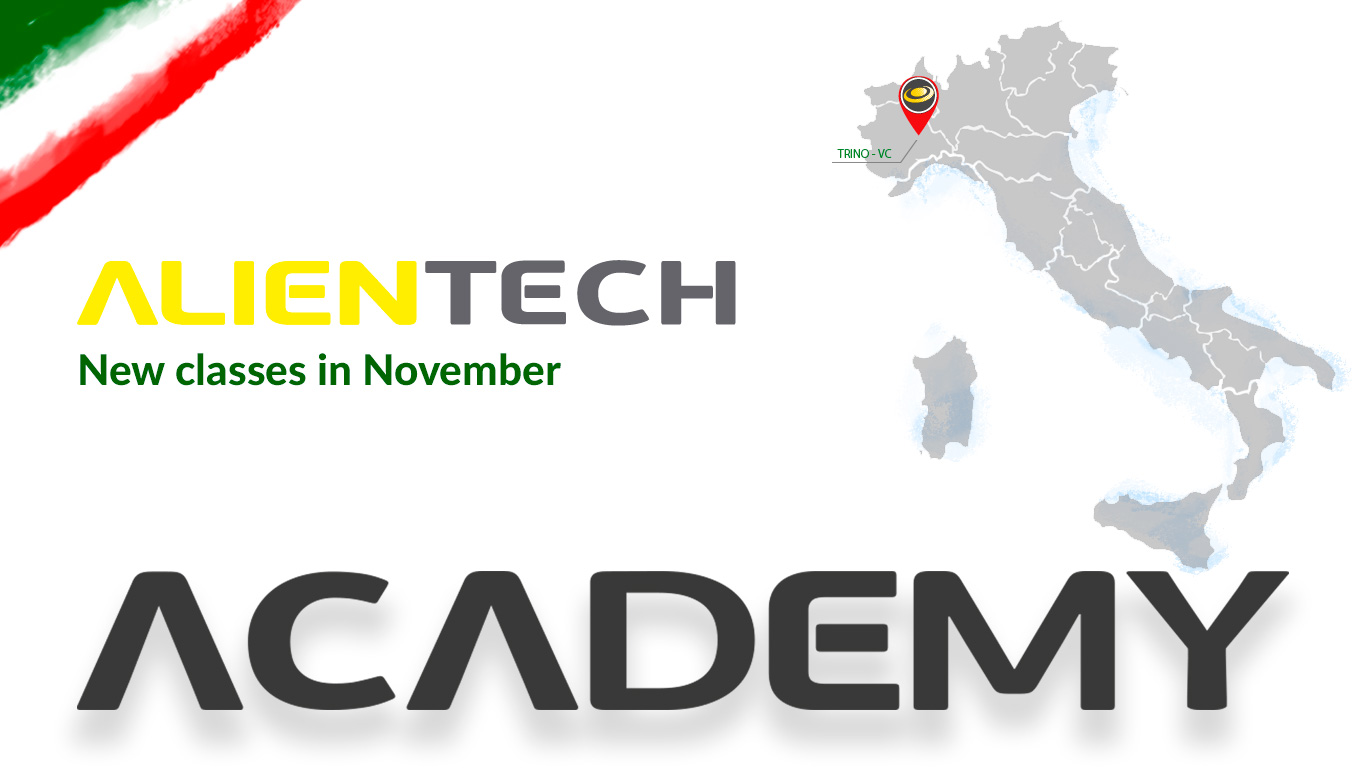 21 Oct 2019

ACADEMY | New classes in November!
For the month of November, in Trino, in Alientech Headquarter, a complete session of training courses in English is scheduled – Basic, Advanced, Expert.Choose the best for you!
From November 18th to November 26th, 2019 in Alientech Academy classroom, our expert trainers will wait for you with a rich and detailed program, which will give you the opportunity to learn fundamental concepts of the world of remapping and chiptuning; deepen the remapping techniques on petrol and diesel engines; learn to use the Driver Maker plug-in independently.
With our training courses, you have the opportunity to become independent and above all competent. Each program is planned to give theoretical knowledge as well as practical information in order to safely use Alientech tools and software. Following our training plan, nothing is left to chance, and you'll get skills immediately usable in your work.
ALIENTECH ACADEMY | HEADQUARTER
ALIENTECH ACADEMY | BECOMING A CHIPTUNING PRO WITH US!
TRINO (VC) – PIEMONTE – ALIENTECH HEADQUARTER // BASIC – ADVANCED – EXPERT LEVEL
Practical use of ECU programming tools // Nov. 18th
Electronic Control Unit: theory and communication modes // Nov. 19th
ECM Titanium Tuning Software // Nov. 20th
Focus on Petrol engines tuning // Nov. 21st
Focus on Diesel engines tuning // Nov. 22nd
Driver development and 2D map analysis, practical use of Driver Maker // Nov. 25th and Nov. 26th